DOG CARE – PRIORITY ONE
When it comes to caring for the needs of our dogs we spare no expense. This includes high quality dog food, straw for the dog houses, veterinary care, regular vaccinations and, fat and protein supplements (meat and fish) in their diet.
Taking care of a dog team takes a lot of resources. In fact, the biggest expense for Noble Paws is animal care.
SPONSOR A DOG
You can help support Noble Paws by sponsoring a dog. All sponsor money goes directly towards the care and feeding of these great dogs.
A SPECIAL GIFT FOR YOU
With your sponsorship, you will get a one-of-a-kind glass art mosaic picture frame (4×6) with a picture of your dog. The frames are made by Lola Bug Creations and we appreciate her support.
Dog sponsors will get a glass mosaic picture frame similar those featured below.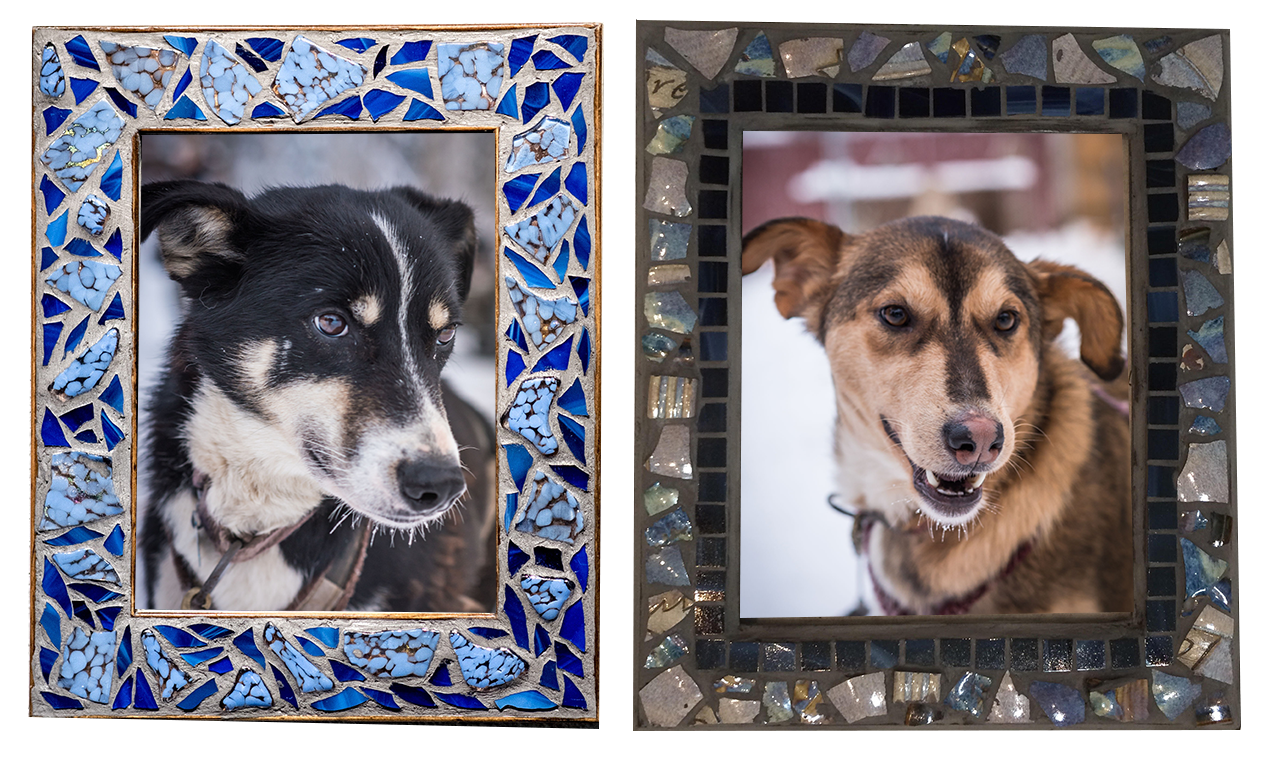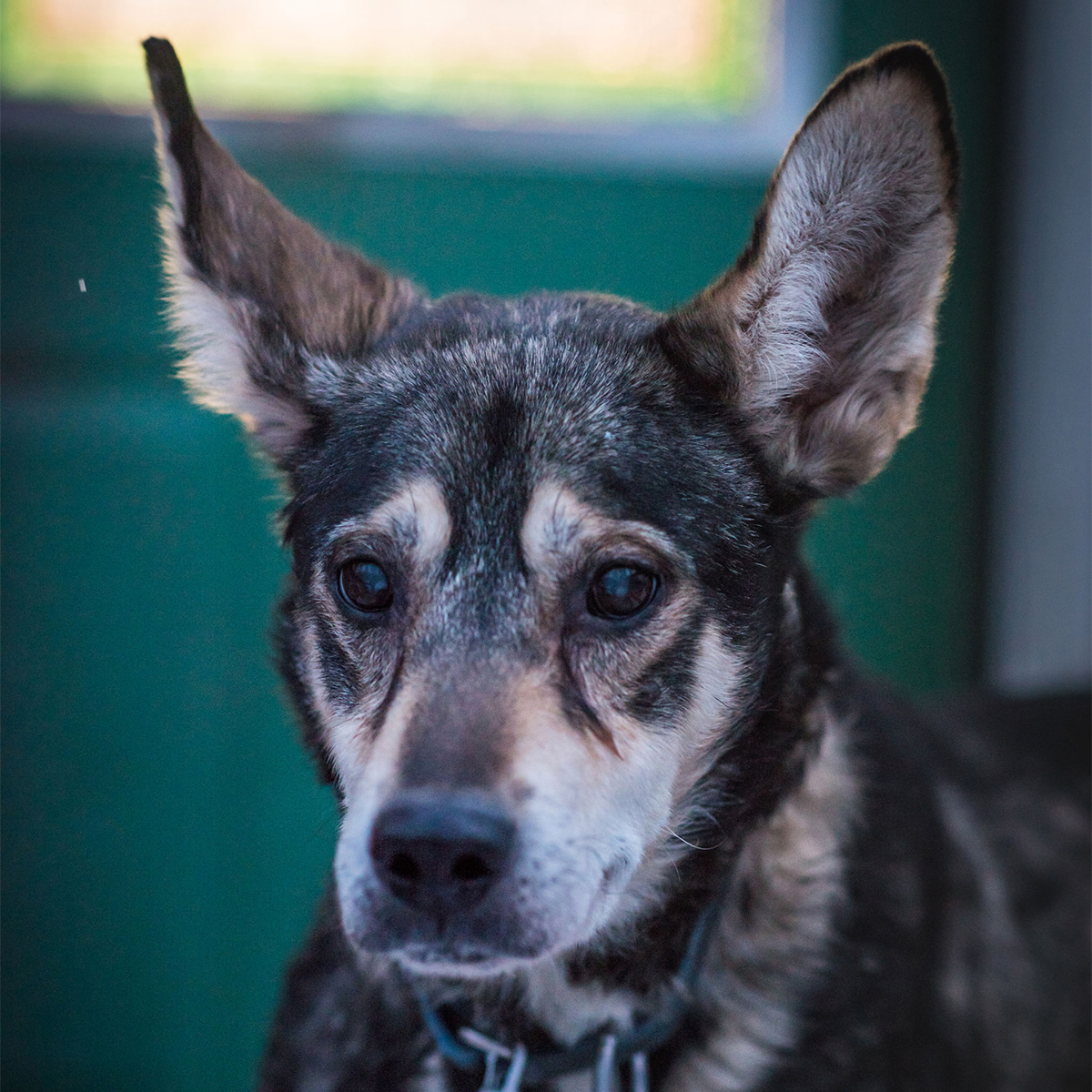 Hark
Hark is retired now and spends his days sleeping in the cabin, free-roaming the dog yard and howling with the team. Not a bad life.
Thank you Shayle H. for sponsoring me for 2019!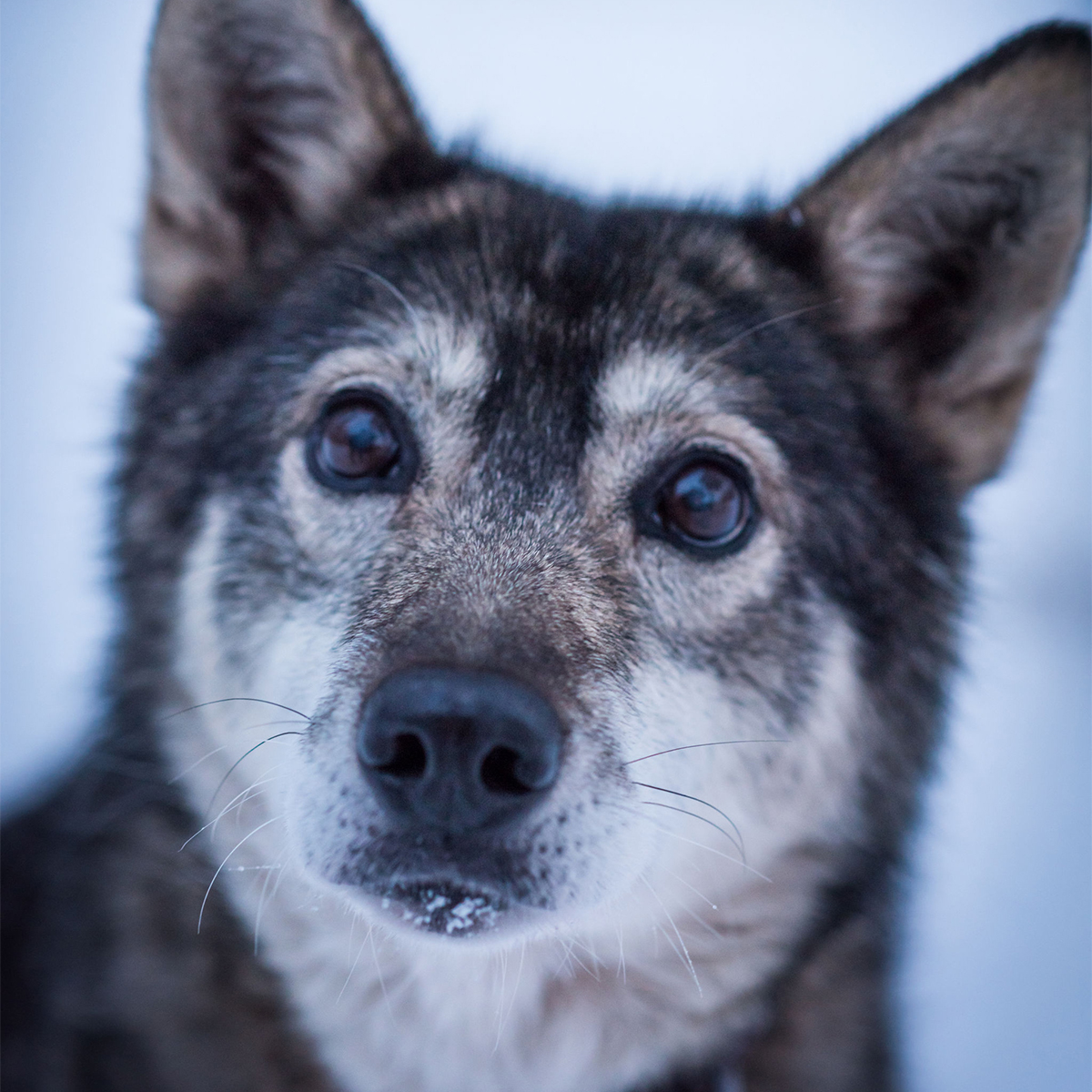 Hazel
Hazel retired this past year. She prefers to live in the dog yard visiting – and often sleeping in – other dogs' houses. She is a cancer survivor and has a special place in our hearts.
Thank you Ann H. for re-sponsoring me in 2019.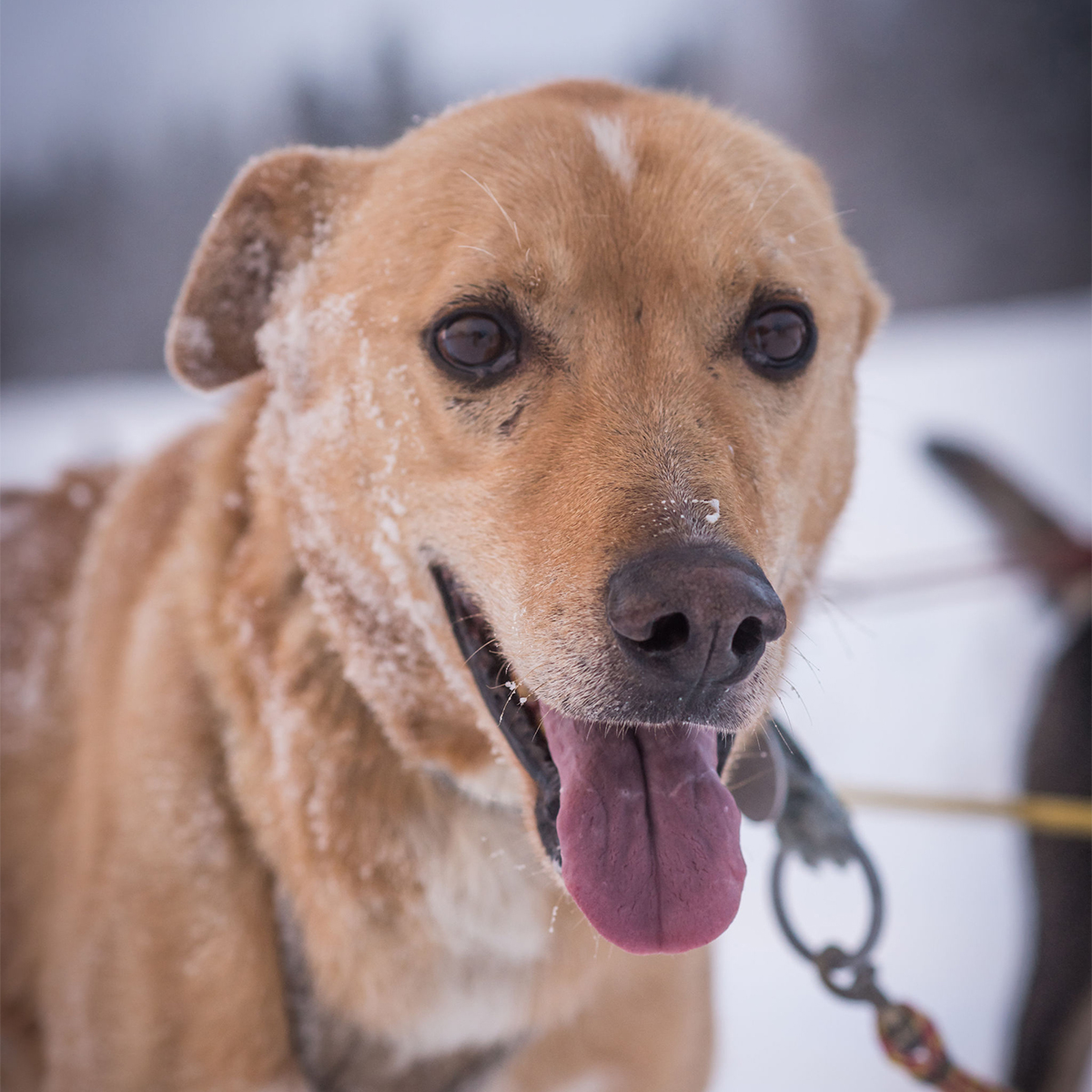 Diego
Diego an experienced leader who keeps the kennel on their toes. He is stoic, quiet and revels in his role as alpha dog.
Thank you for Rebekah K. re-sponsoring me for 2019.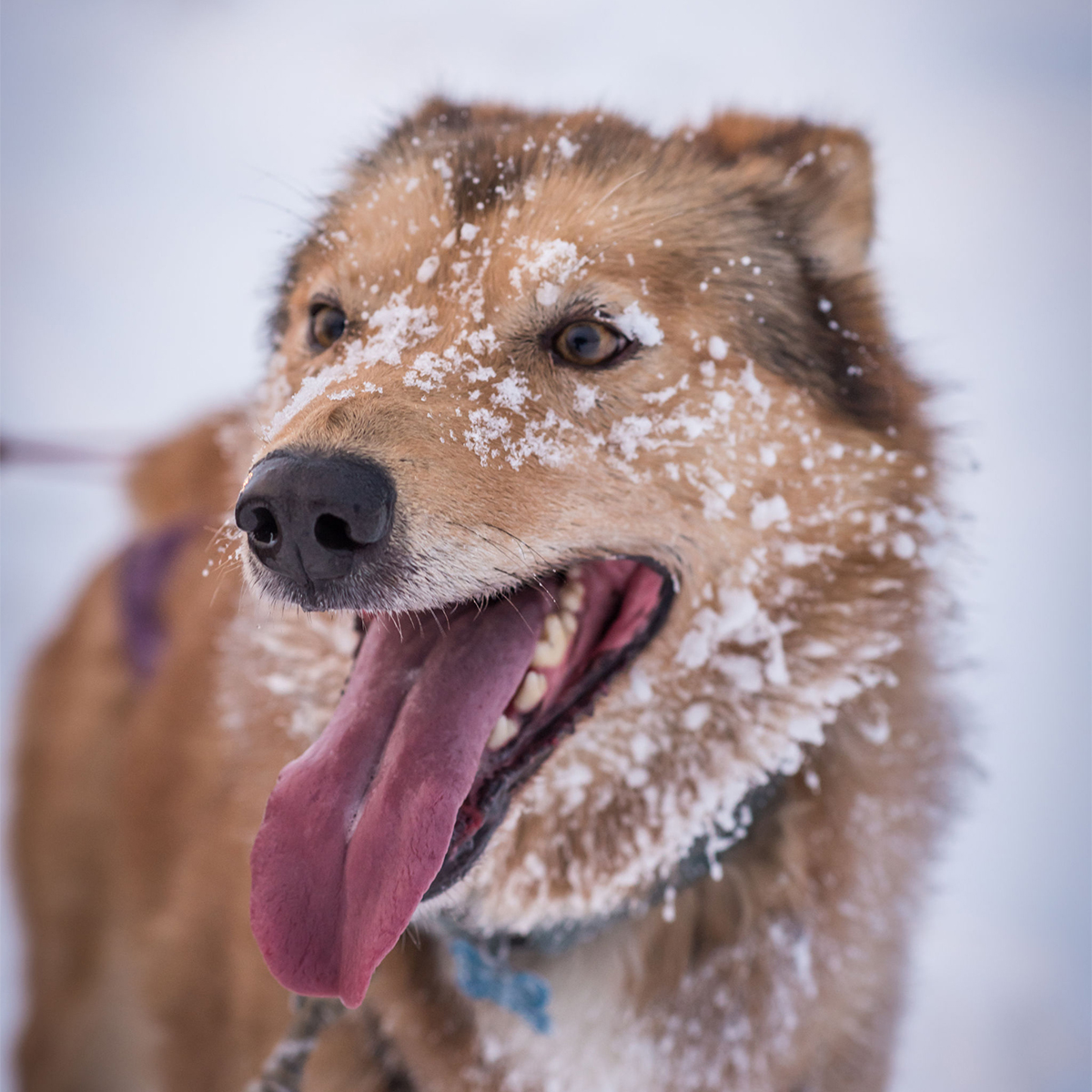 Ruby
Ruby is the leader we trust with our youngest of mushers. She is gentle, fun and gets along with everyone. And she just loves belly rubs.
Thank you Ian D. for sponsoring me.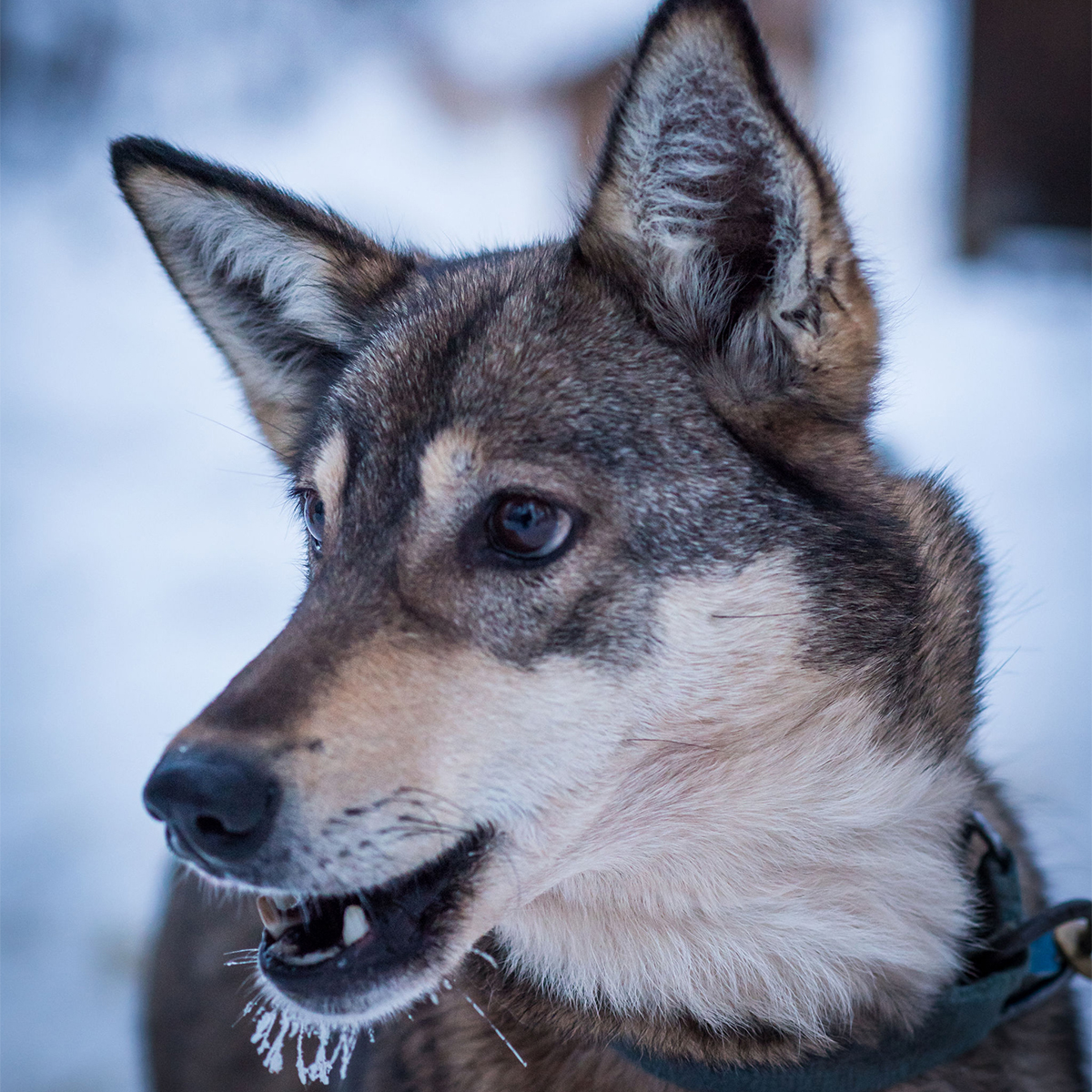 Sarabi
Sarabi is a 2015 Iditarod finisher. And she runs a lot in lead. She is a flirty little girl and wins the hearts of many who meet her. And yes, Sarabi's name is from the Lion King. And she fits the part.
Thank you Mike M. for sponsoring me.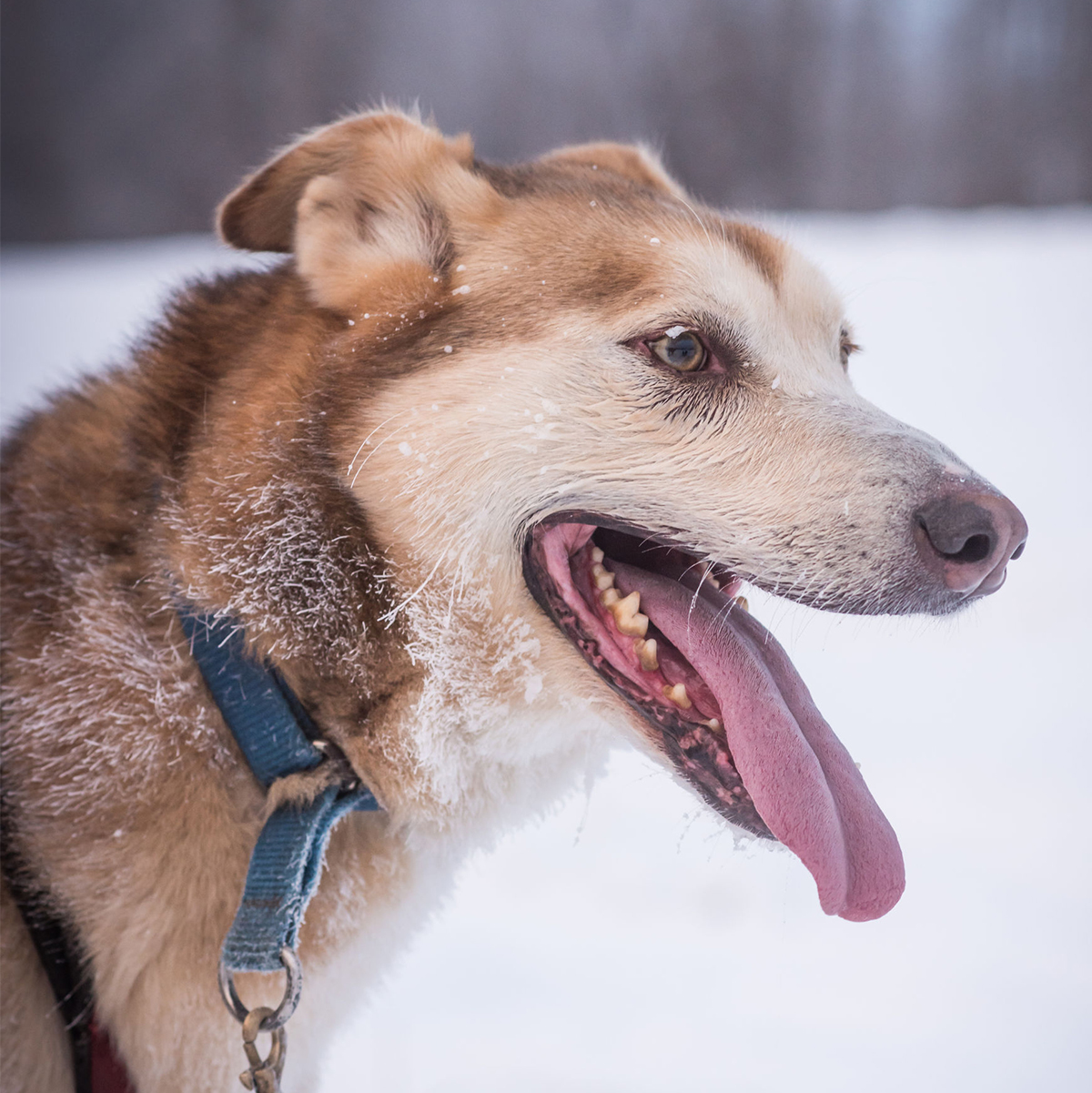 Monkey
Monkey can woo you with his deep engaging eyes. He is a good looking boy, strong and devoted. He has a serious side to him but loves to body hug any visitors.
Thank you Ashley G. for sponsoring me.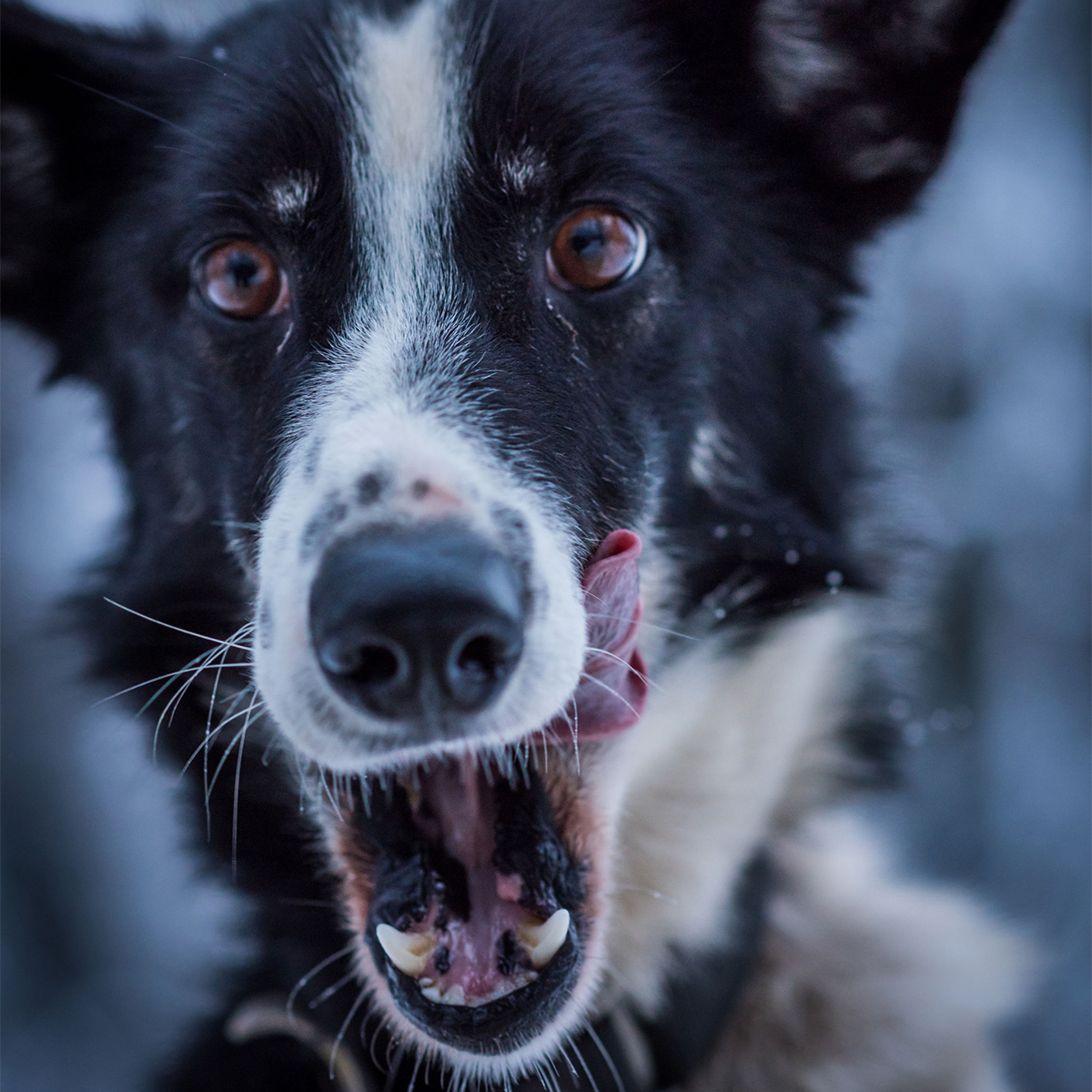 Ansel
Ansel (AKA Ansel Adams, because he is black and white) is happy-go-lucky. He has a goofy personality and loving attitude. He is new to the kennel this year. Solid sled dog and great with kids.
Thank you Mary K. for sponsoring me!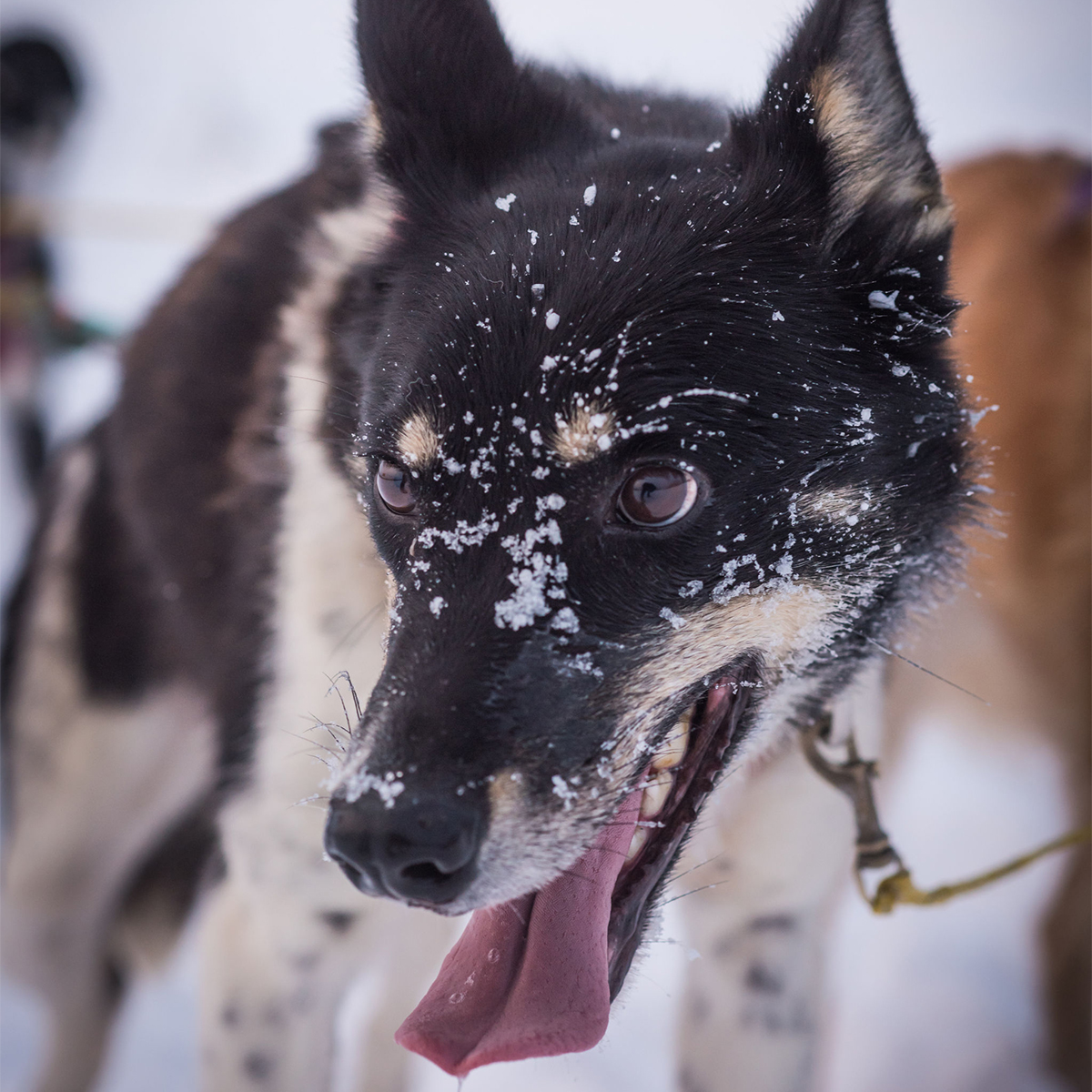 Leo
Leo is a solid lead dog and very friendly. His brothers are Virgo and Sagittarius (get the theme?). We will be using him with our Junior Mushers. Totally trust him to lead the team in races.
Thank you Zuni Connie and Terry for sponsoring me!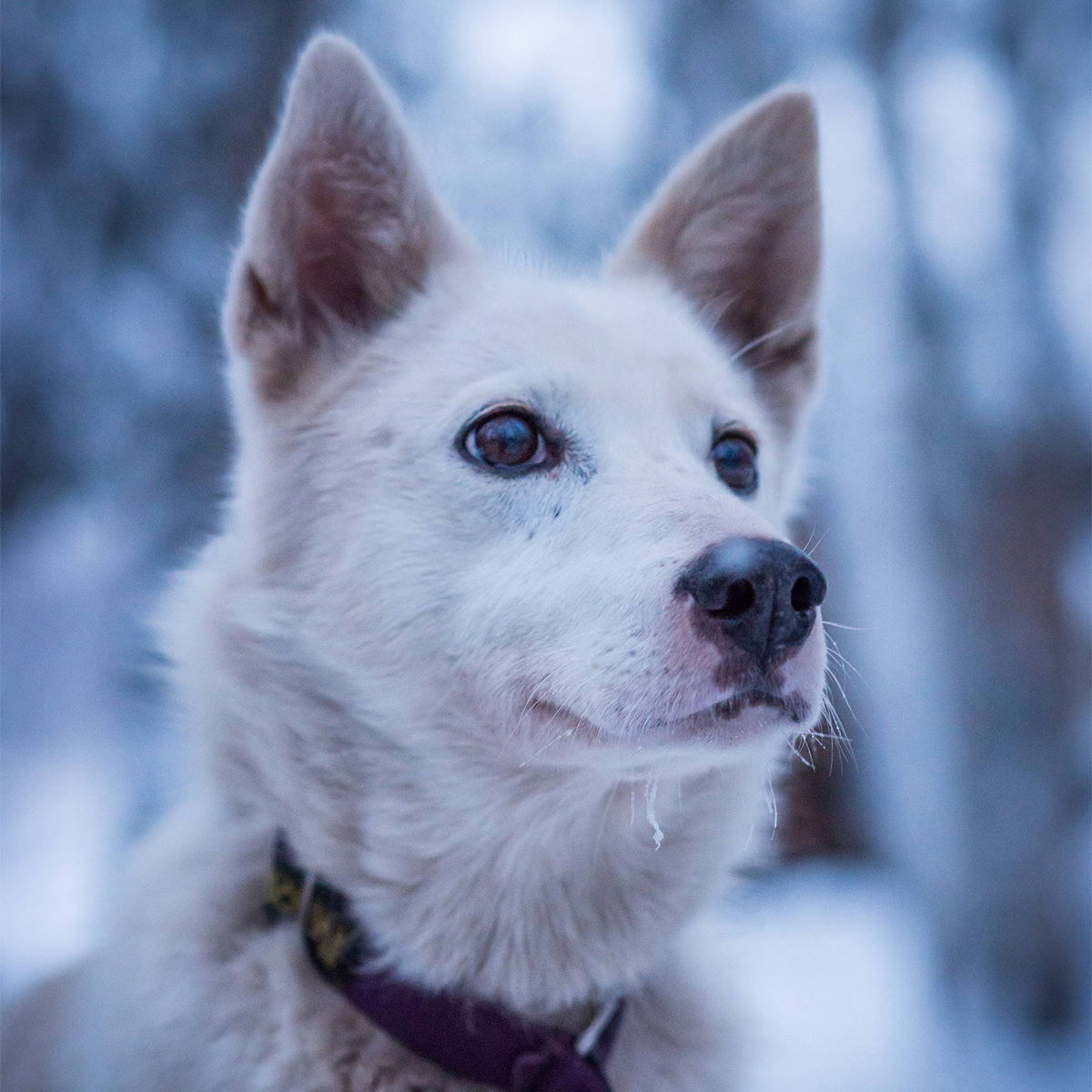 Loco
When we go to schools we bring Loco. Loco rules the room at every visit. And often plays hide-n-seek when it's time to leave.
Loco is sponsored by an anonymous donor. Thank you.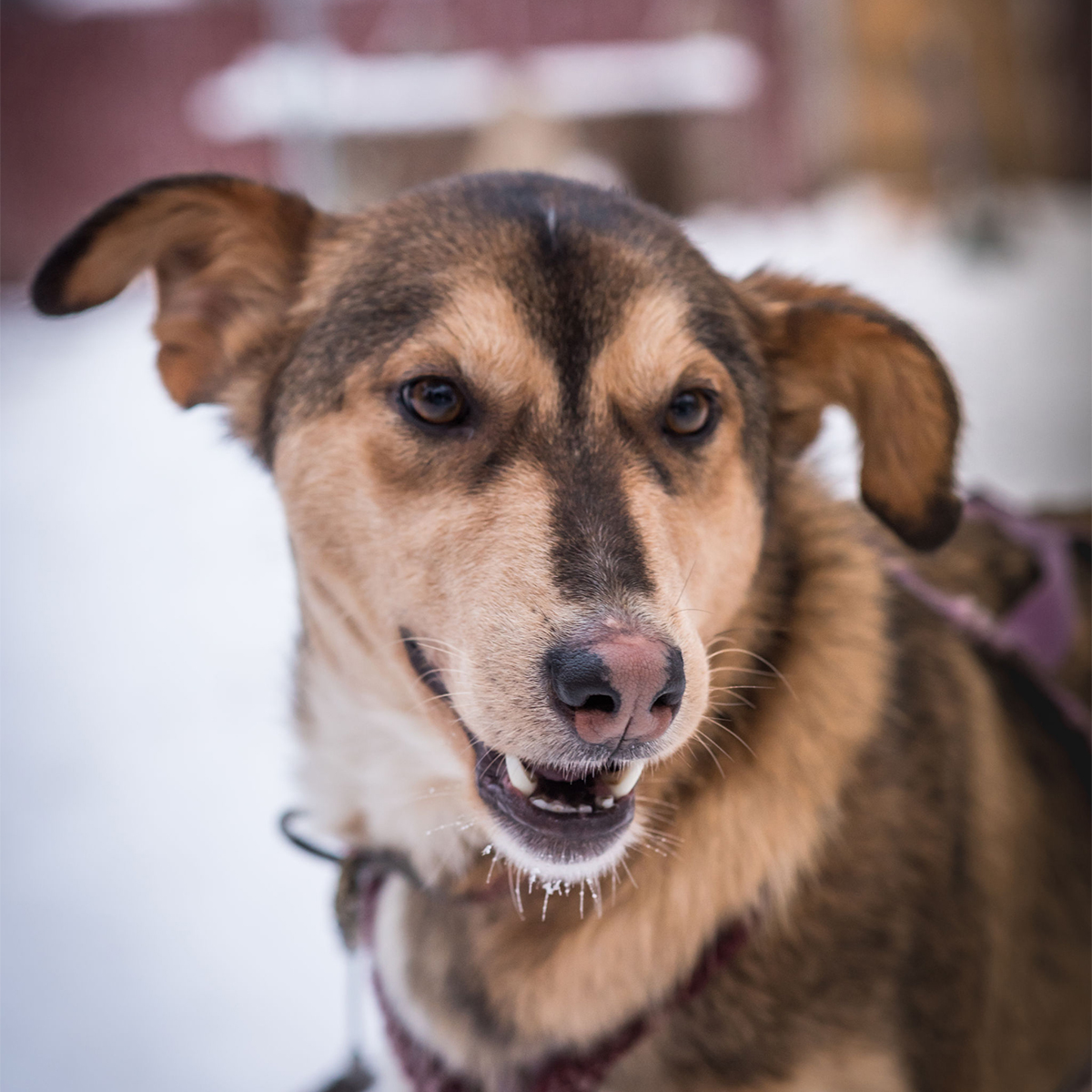 Noodle
Noodle is just two years old. She comes from an Iditarod race team. She is wiggly, bouncy and just a lot of fun to be around.
Thank you Maureen H. for sponsoring me.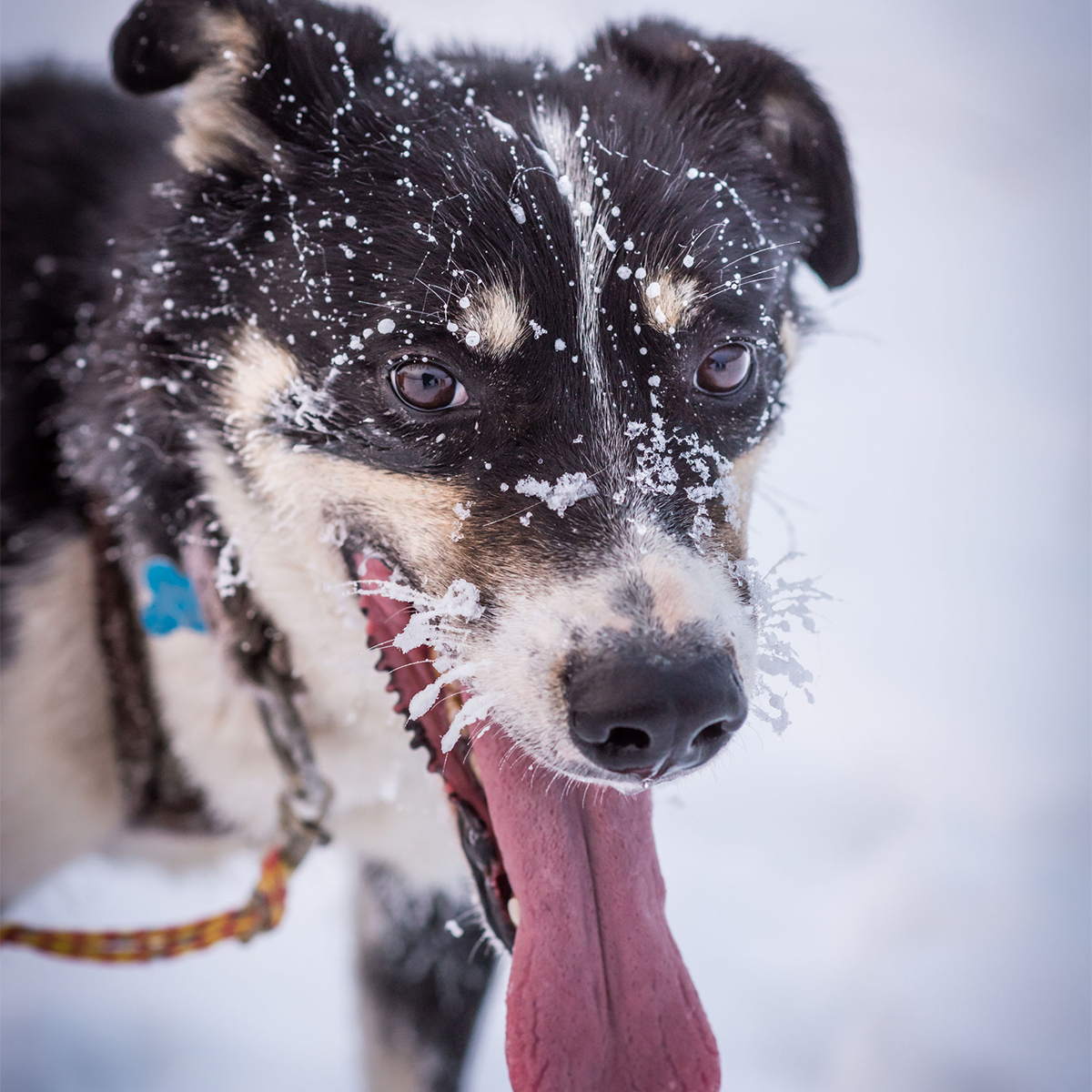 Comet
Comet can appear shy at first but walk by him and he will bear hug your leg with both paws and won't let go. He is super endearing. Every kid wants Comet on their team.
Thank you Meredith S. for re-sponsoring me for 2019!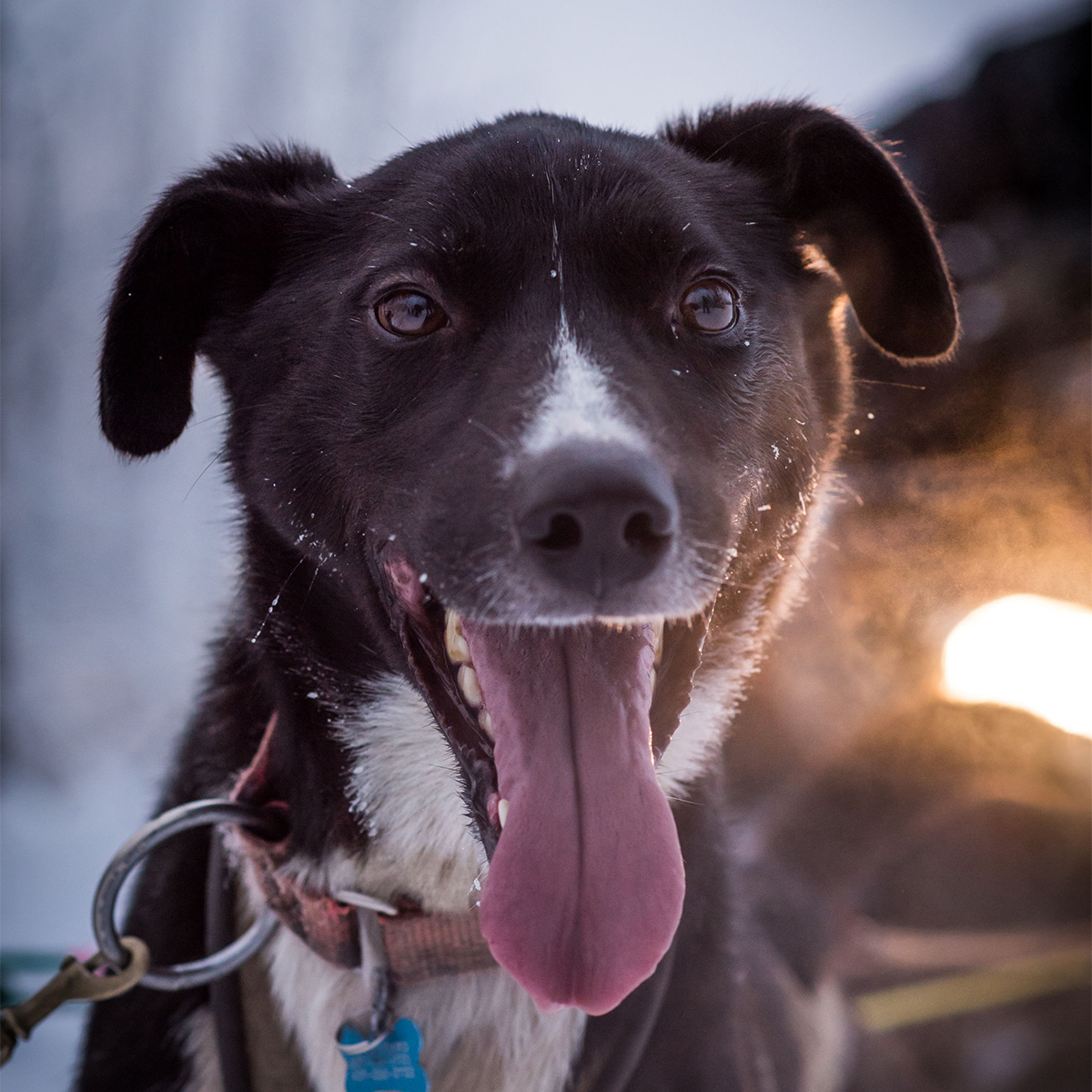 STRIPE
Stripe loves to run free while we clean the kennel and prepare for a run. He follows our junior mushers where ever they go in the dog yard. In harness, he is all business. Strong, fast and friendly.
Thank you Niki R. for sponsoring me!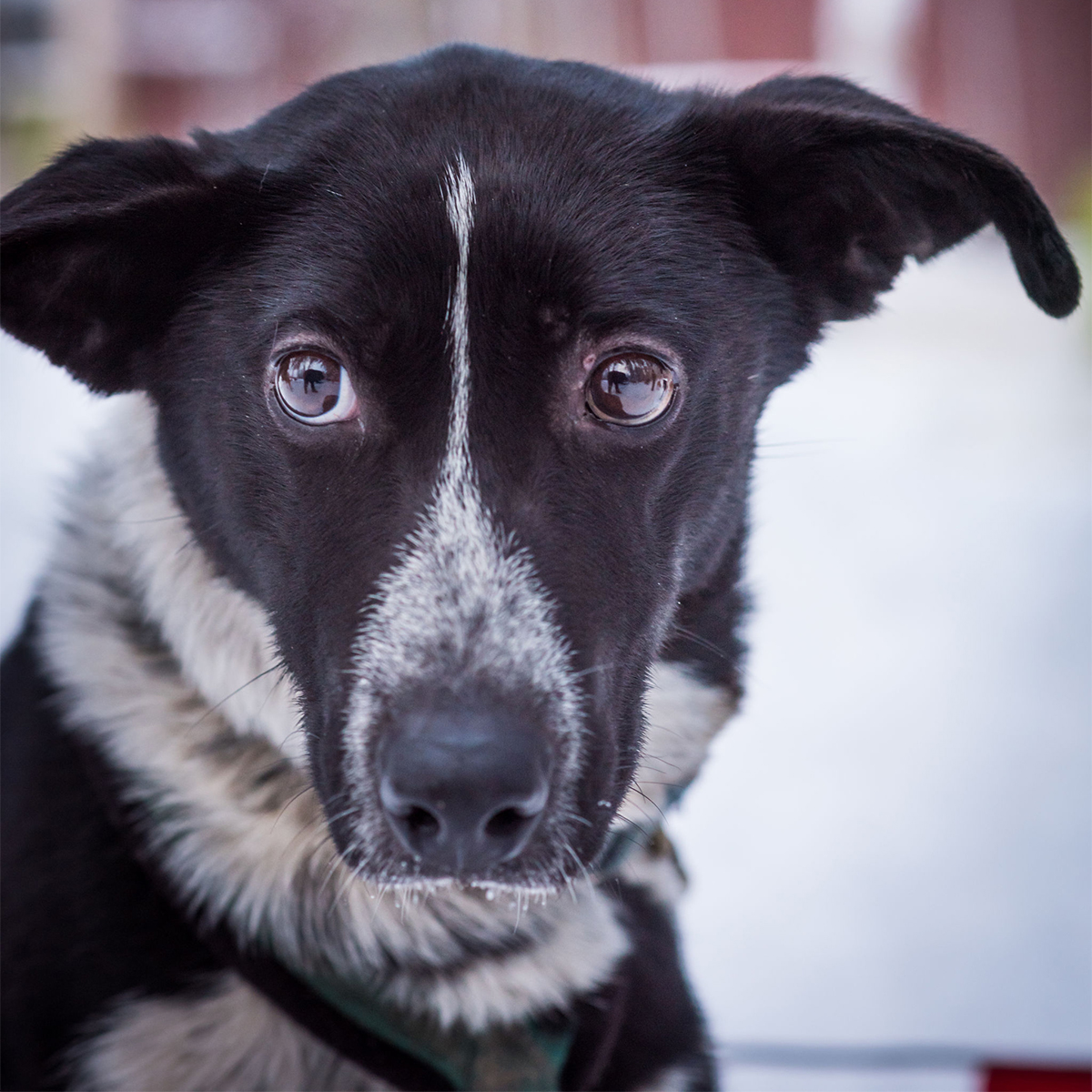 QB
QB likes to run free in the dog yard. She sticks at your side no matter what you are doing, which is cute but sorta makes it hard to do certain jobs. QB will never leave your side. She is a solid sled dog with a huge heart.
Thank you Shelley R. for sponsoring me for 2019!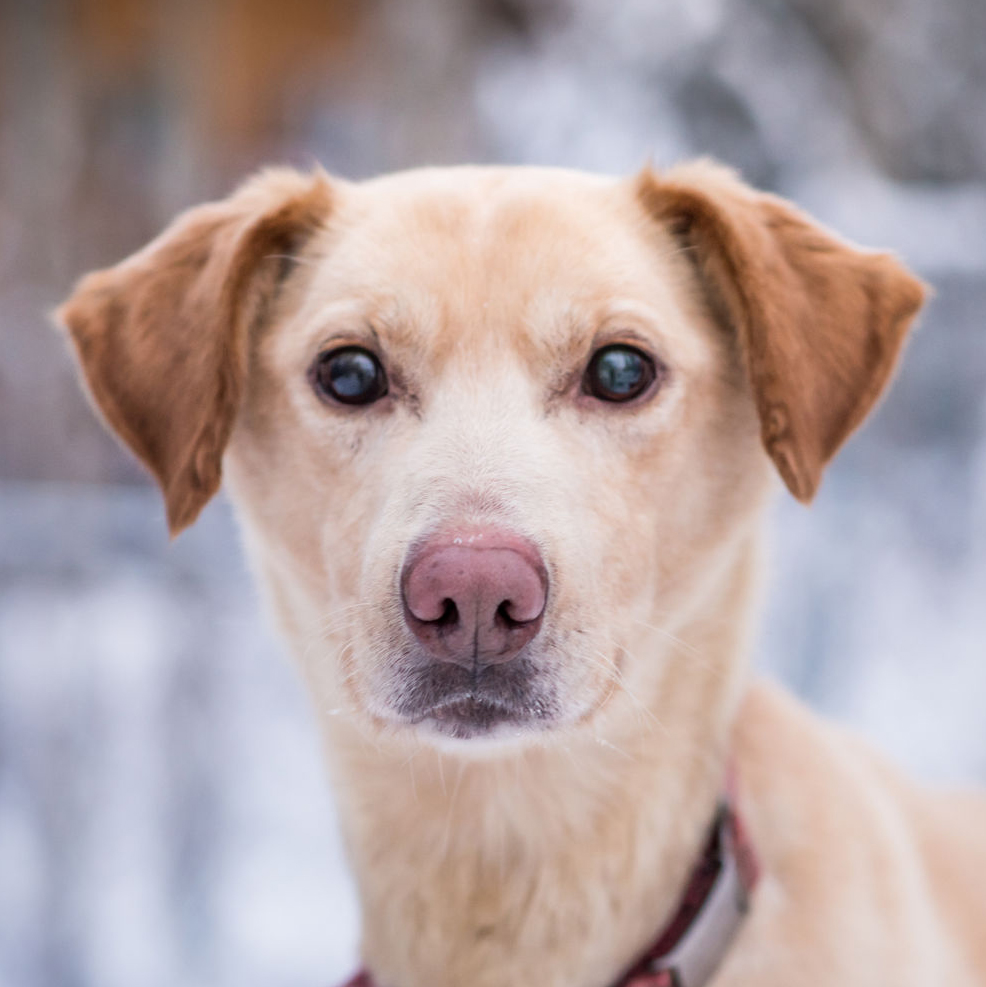 Maple
Maple is one of our main leaders. The only thing he cares about is running. You tell him where to go… and he runs there. He is a trusted leader for our Jr. sprint teams.
Thank you Brooke F. for sponsoring me!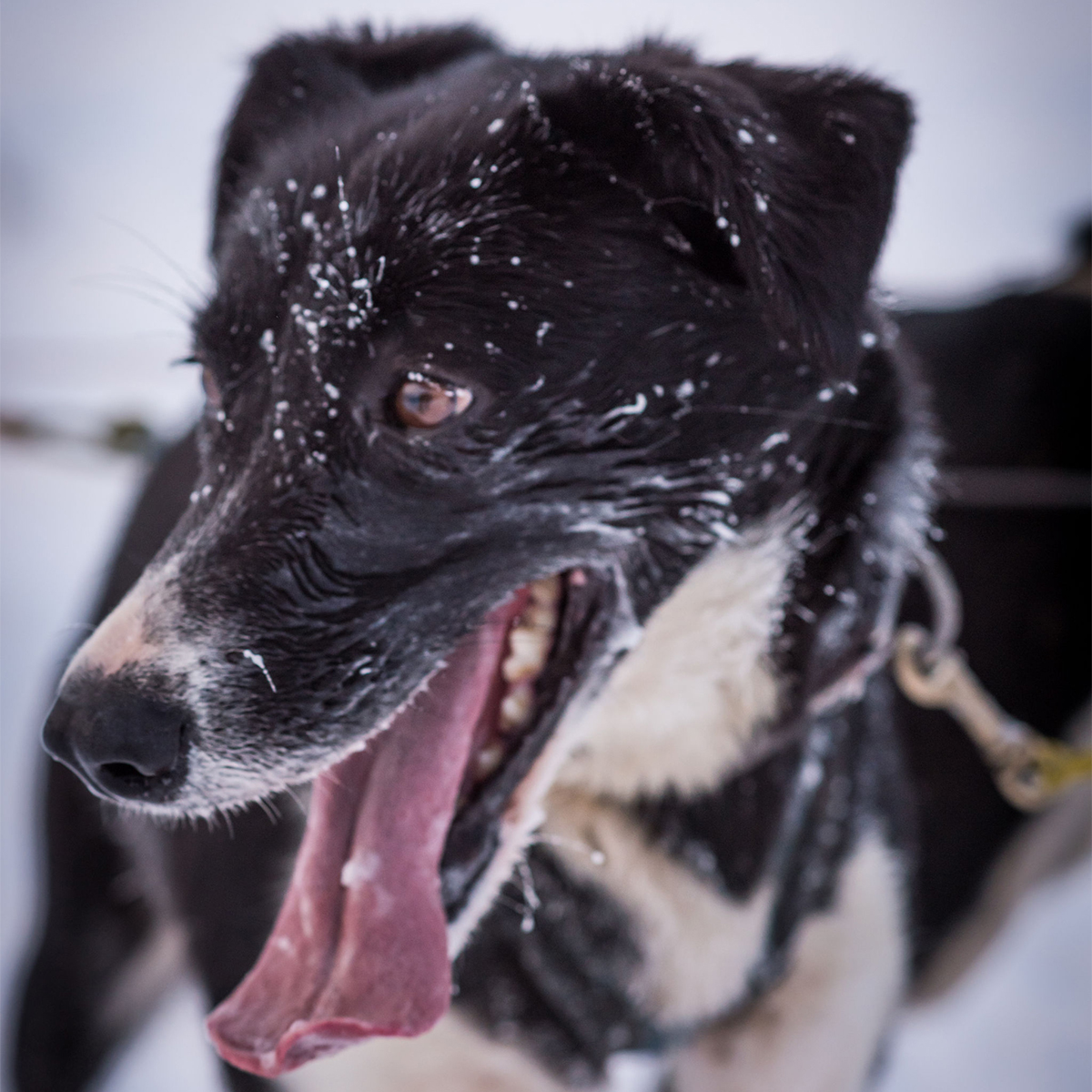 Lulu
There is no dog more enthusiastic about being a leader than this young girl. Even when she turns the wrong way, she does it with enthusiasm.
Thank you Sandy for sponsoring me.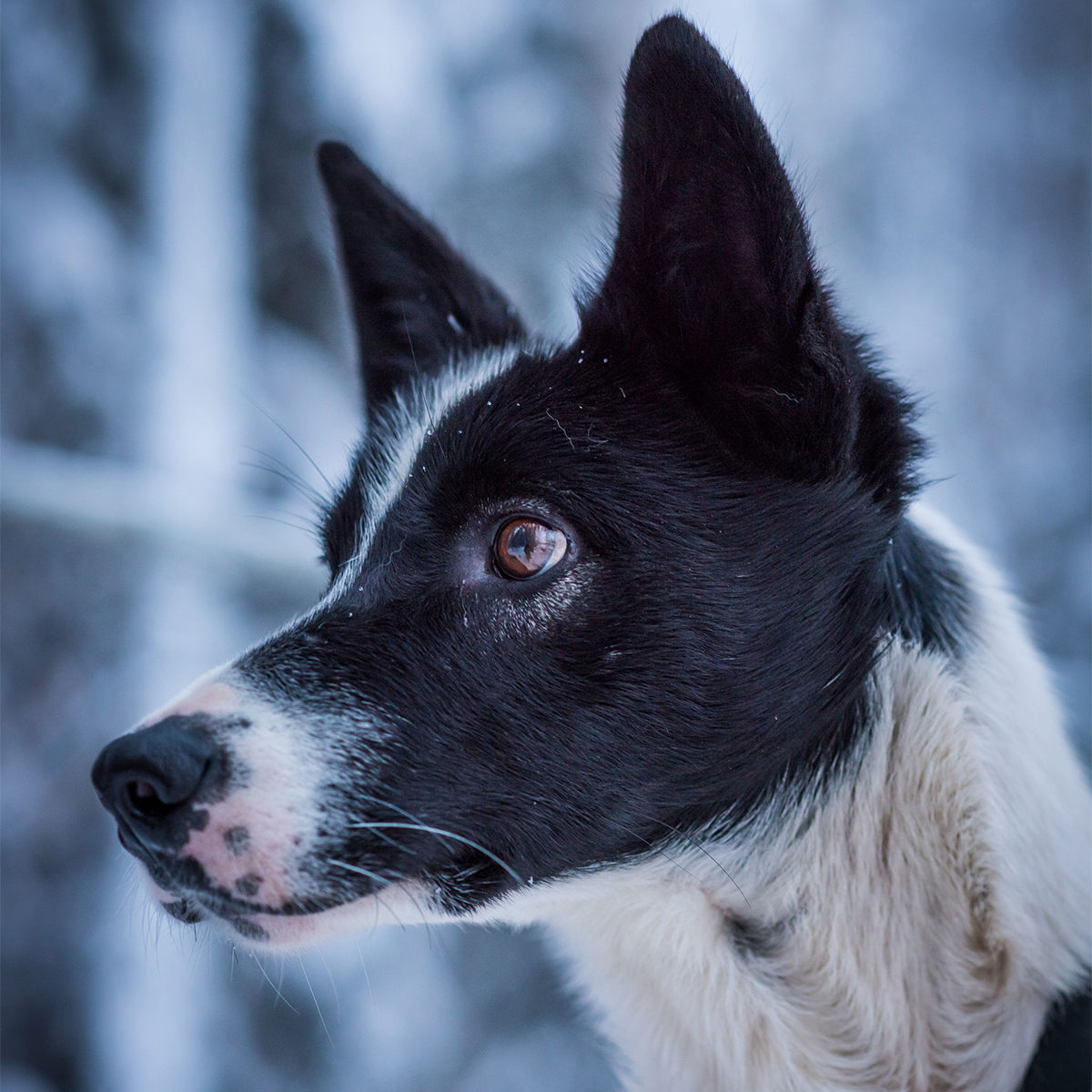 Virgo
Virgo is quiet and lovable. He can run anywhere in the team and has proven to be a dependable leader. He will be a regular member of our Junior Musher Race Team. Another great dog with kids.
Thank you Erin J. for sponsoring me!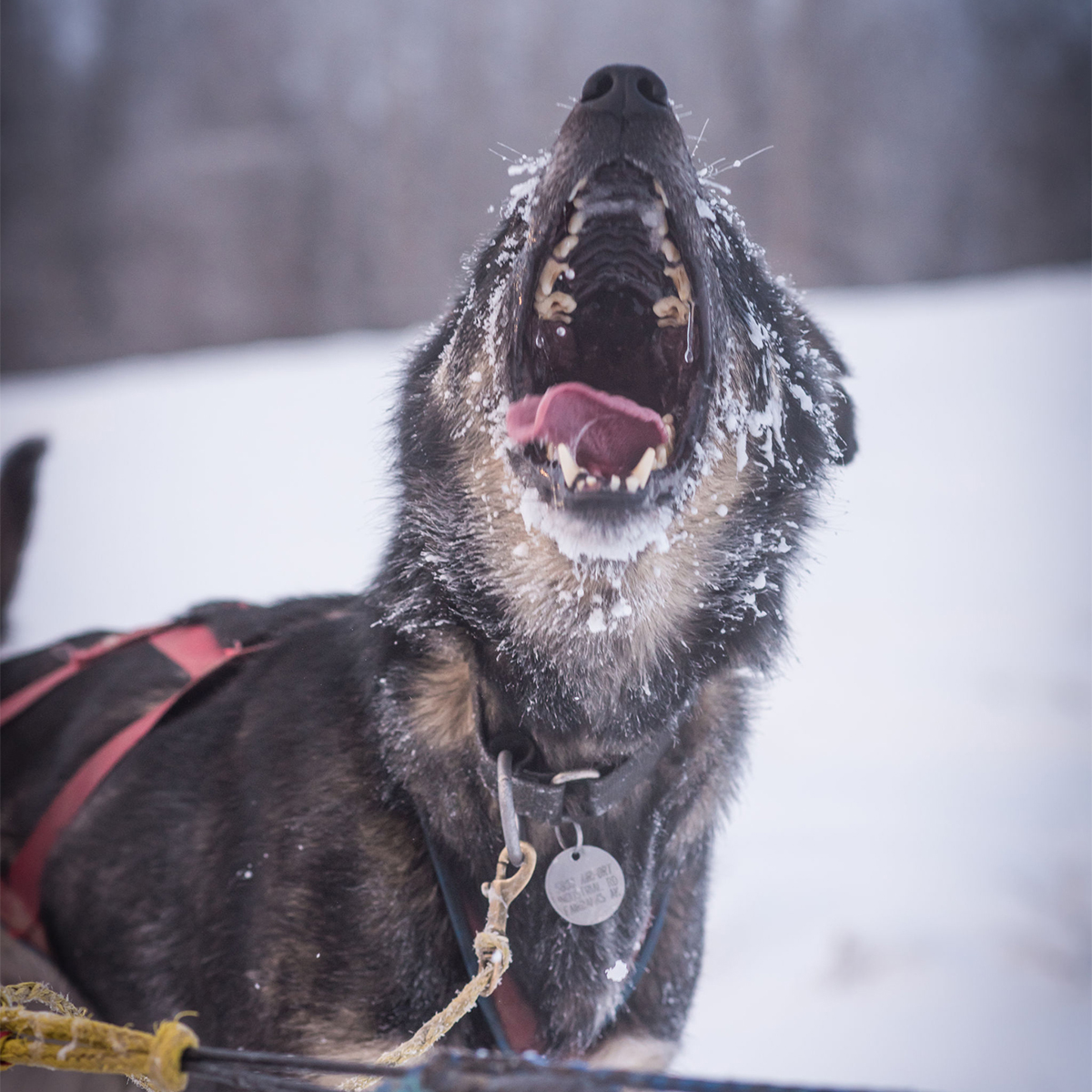 Athens
It's tough to find a dog that is more excited to run than Athens. She is five years old and still has plenty of puppy left in her. She is guaranteed to make visitors smile.
Thank you Steve & Bridget Parker for re-sponsoring me for 2019.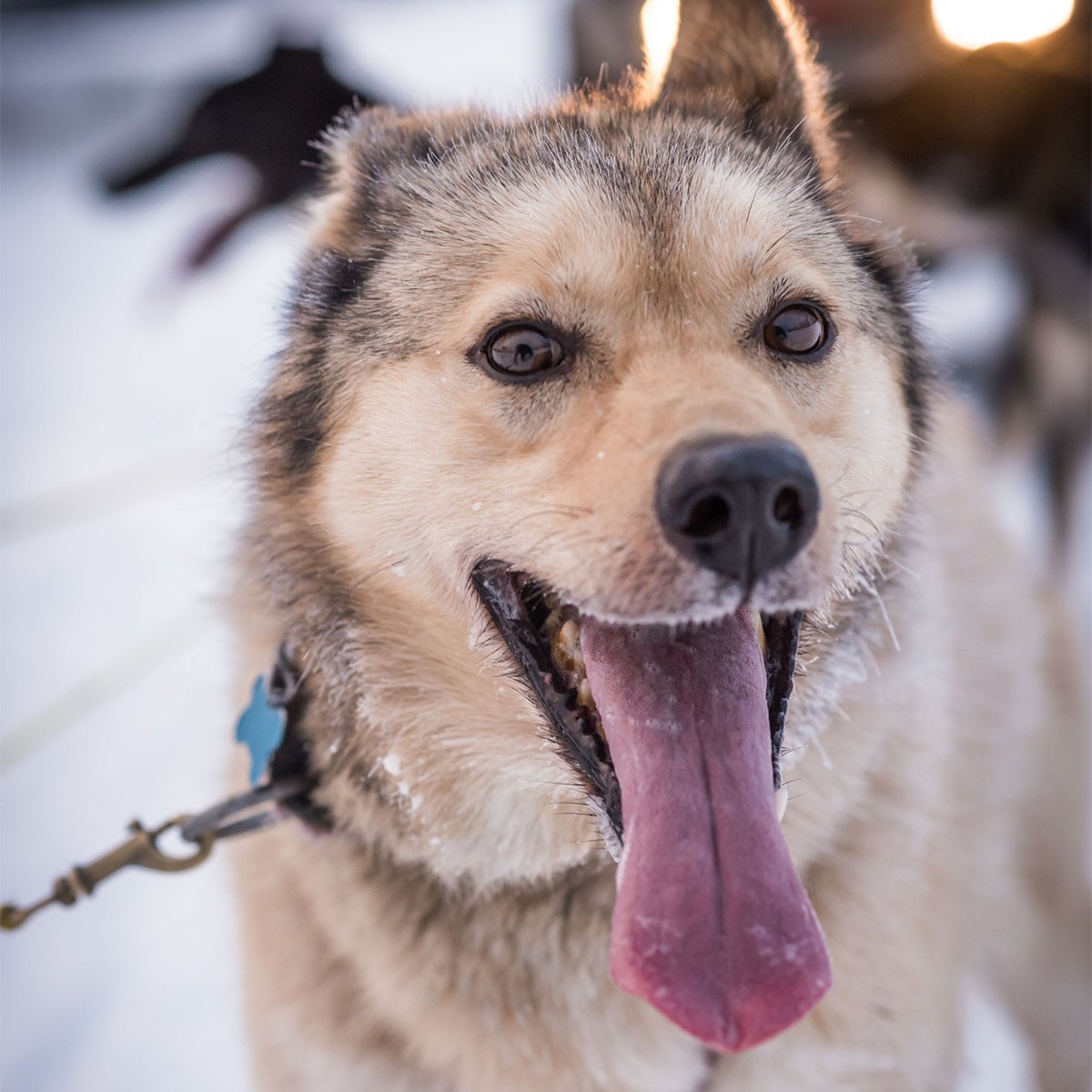 Alice
This girl is the shyest dog in the kennel. She likes to hang in the background, but when you put a harness on her, she becomes a whole other dog. Such a sweety.
Thank you Sharyl Hutchison for re-sponsoring me in 2019.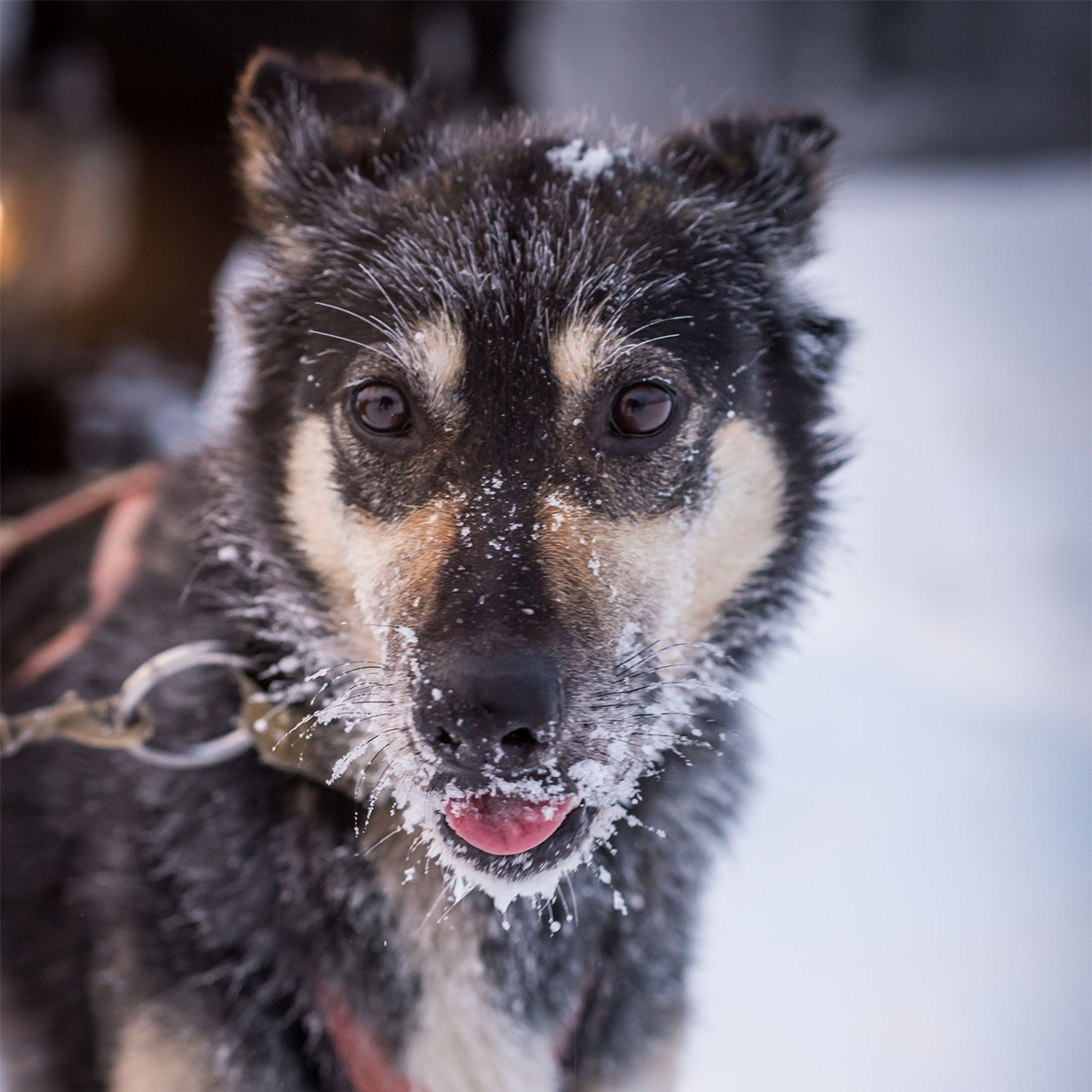 Billy
Billy is new to the kennel this year. She is initially pretty shy, but it only takes a minute or two of interaction to bring her out of her shell. She helps teach our young mushers how to build trust with the dogs. Billy is pretty special.
Thank you Ashley G. for sponsoring me.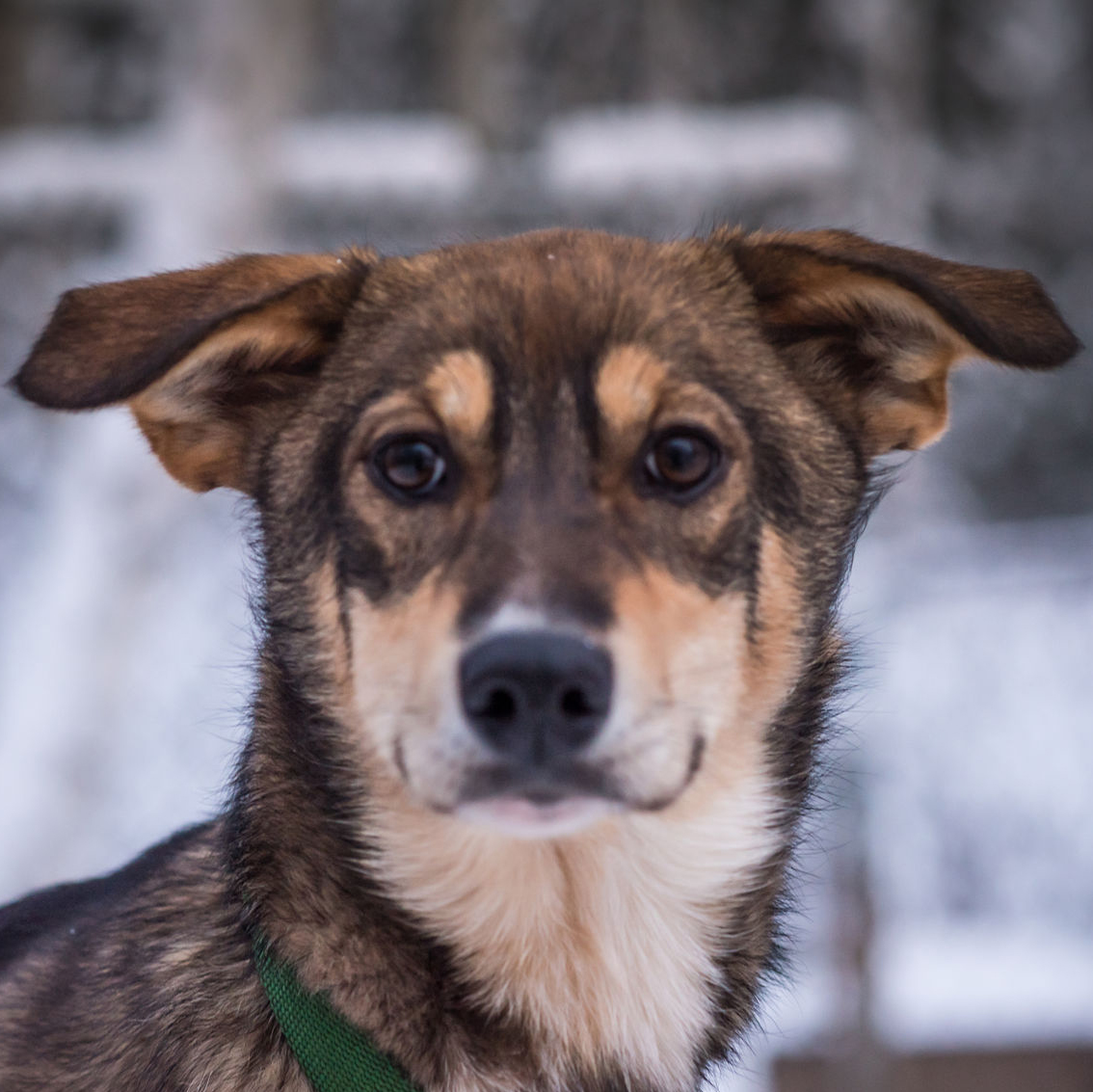 Hope
Hope wasn't just the runt of the litter, she literally needed to be bottle fed for several weeks. She was the first dog in the litter to be named. Hope has a special place in the team and our hearts.
Thank you Kathleen T. for sponsoring me.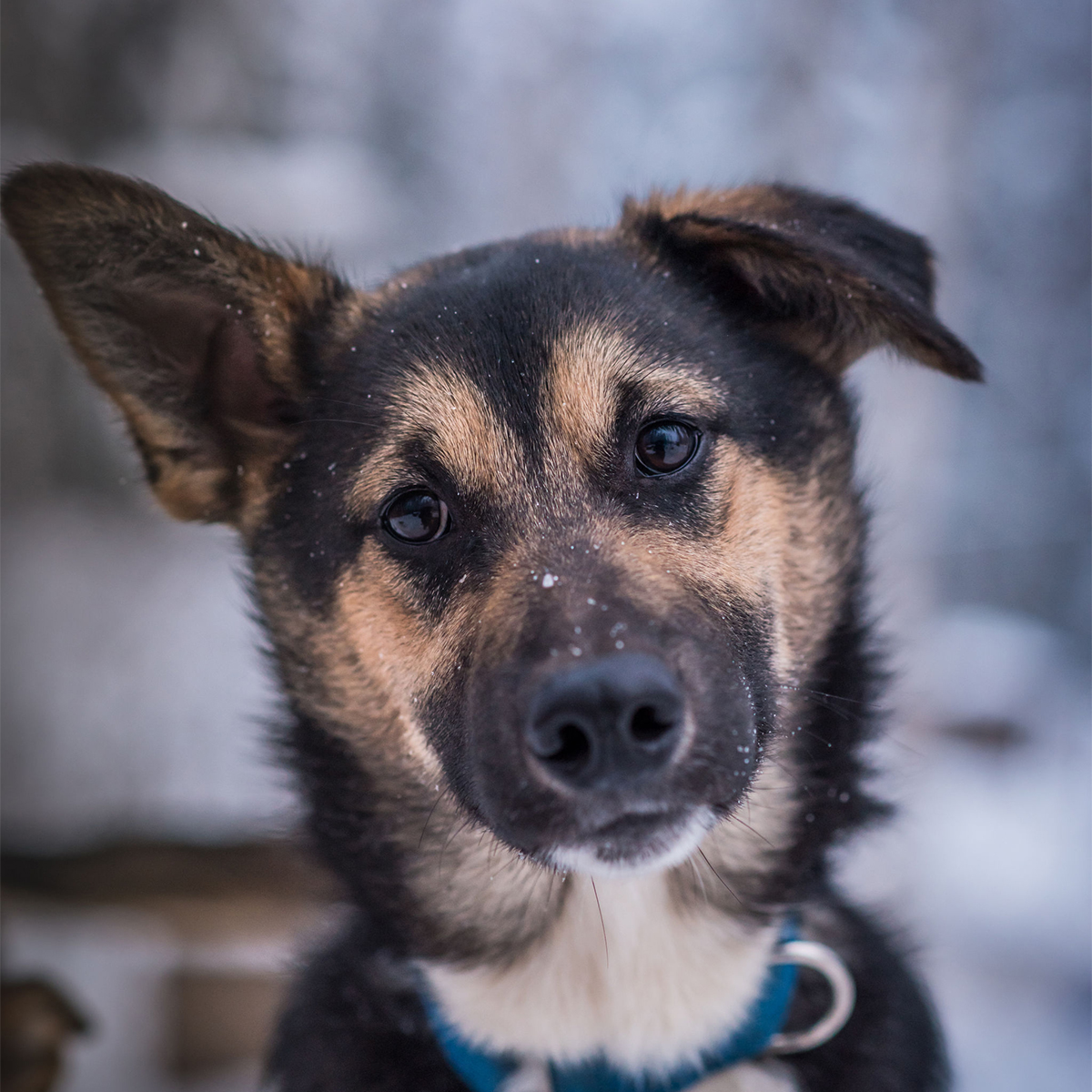 DJ
DJ is the only male in the letter. He likes to tug, tumble, wrestle and frolic. We are excited to see him develop. And yes – so far his ears have remained one-up and one-down.
Thank you Dan & Jennie H. for sponsoring me.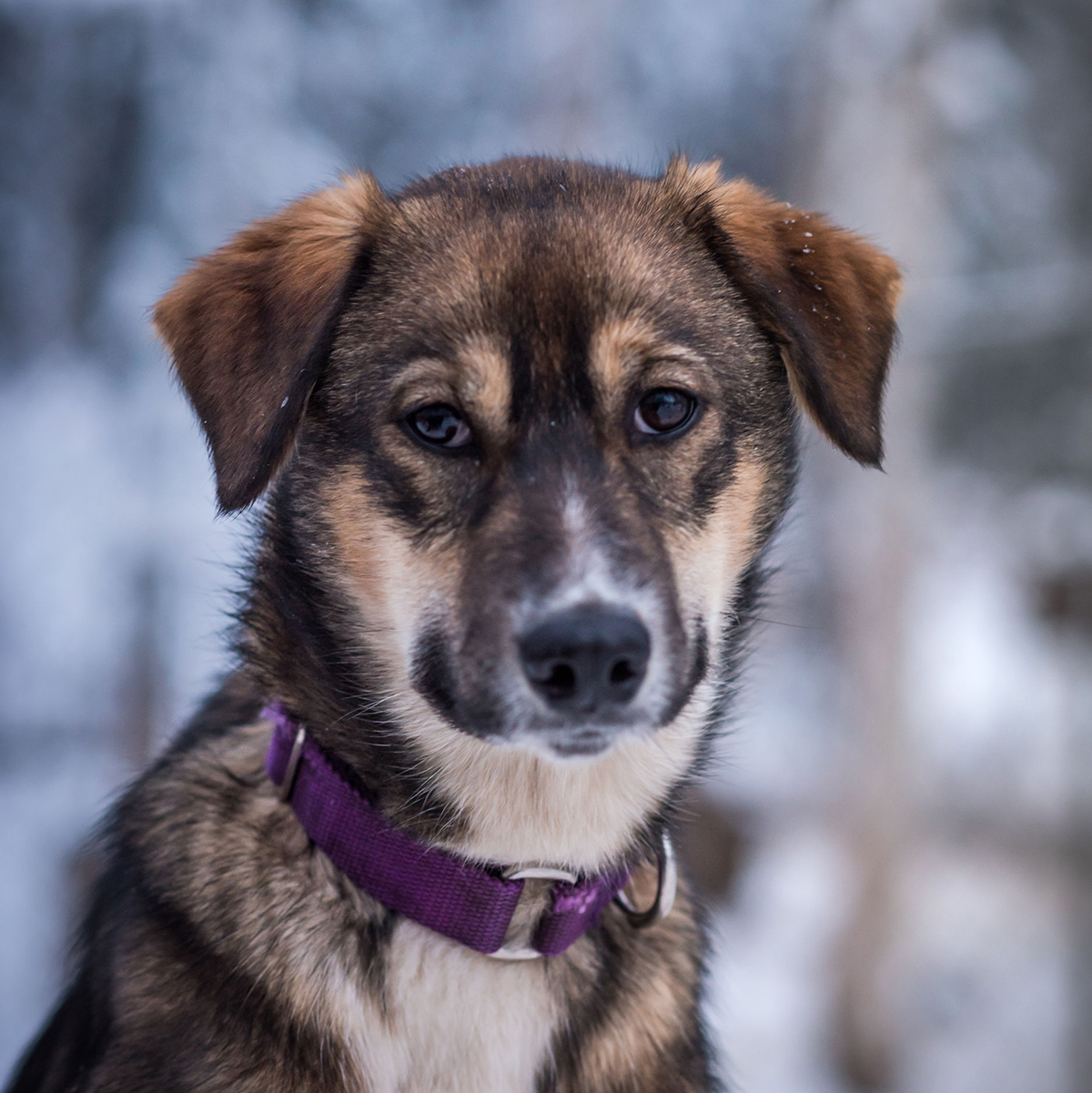 Bree-Z
Bree-Z likes to hang in the back and watch. She is not shy, but just a bit cautious. She is great with kids and loves getting one-on-one time.
Thank you Ann H. for sponsoring me.