Help make Noble Paws available to ANYONE with a need in Fairbanks!
We are 100% volunteers. Everything you donate goes directly to our programs.
What We Do

We teach people with disabilities, at-risk youth and veterans how to run a team of sled dogs.
We are 100% volunteers. All donations go directly to our programs and dogs.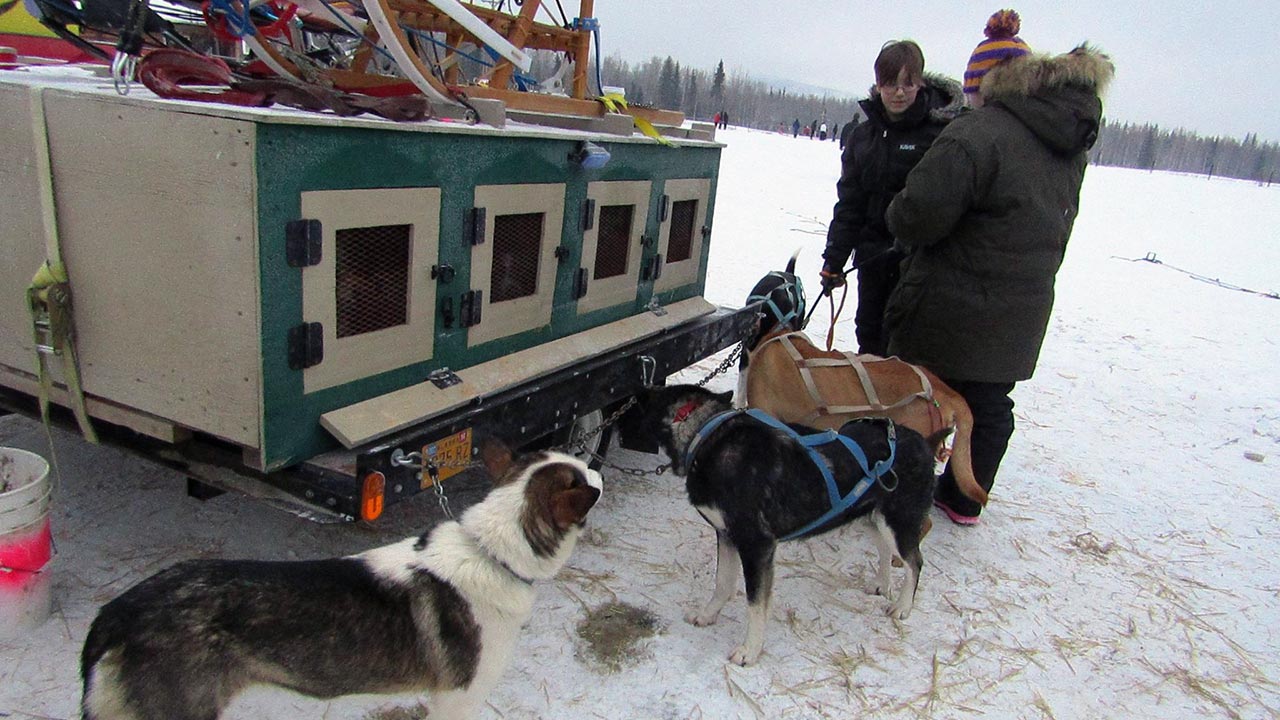 Mushing School
The Noble Paws Mushing School is designed to teach participants how to run their own team of sled dogs. Students are taught how to…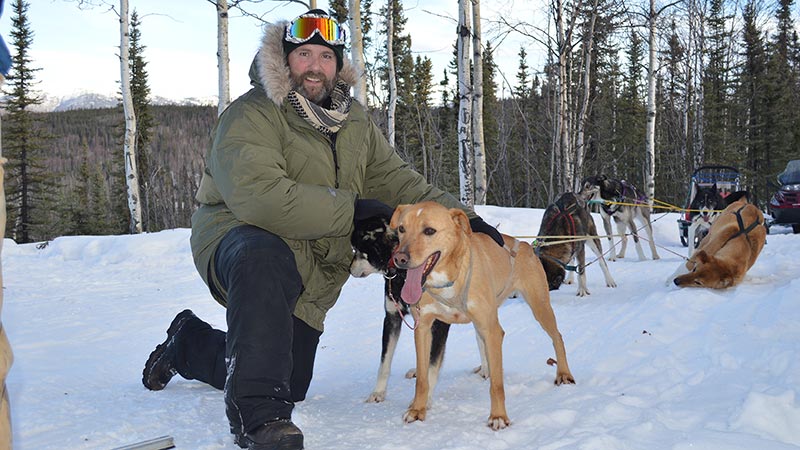 Veteran Adventure
Running a team of sled dogs can be an exhilarating experience. And we, at Noble Paws, want to give you an opportunity to all…
Race Team
Members of our race team are taught to handle their own dogs, hook up the team and drive their own sled. It's an awesome…
Sled Dogs serving people with Disabilities
News & Stories
A Day at Noble Paws

Here is a behind the scenes look at the lifestyle we live as we run Noble Paws. It's a bit like living on a farm – feed the animals, clean the yard, fix equipment, train the dogs, [...]

Read more
SUPPORT NOBLE PAWS
We are a 100% volunteer organization.

You make all the difference.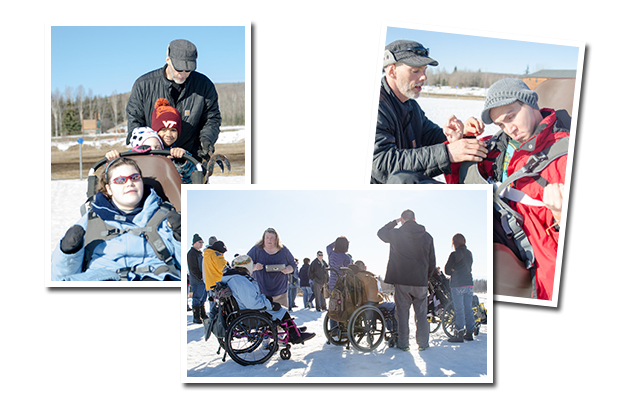 …expanding ones ability to interact with the outside world while helping to increase confidence and self-reliance.
Our Board of Directors
Steve Vick

President & Treasurer

Steve moved to Alaska to work as a backcountry ranger in Denali National Park. He stayed the winter to mush dogs and hasn't left Alaska since. Steve is the executive director of Noble Paws.

Tracy Mikowski

Secretary

Tracy use to be a zoo keeper as well as the owner of a dog boarding business. Yes, that is a baby seal in her arms. She has cared for and/or rescued about every animal known to man.

Betsy Lyons

Vice President

Betsy used to live in Hawaii where she was a veterinarian. She says she is retired but seems to be keeping pretty busy serving on animal related boards. We are excited to have her on our board. That is her dog (Stella) pictured above.

Nene Wolfe, D.V.M.

Dr. Elizabeth Wolfe, AKA Nene, lives in Juneau. She has spent many years as a volunteer veterinarian for the Iditarod, Yukon Quest and the Copper Basin 300. She is a member of the International Sled Dog Veterinary Medical Association (I.S.D.V.M.A.).