Help make Noble Paws available to ANYONE with a need in Fairbanks!
We are 100% volunteers. Everything you donate goes directly to our programs.
What We Do

We teach people with disabilities, at-risk youth and veterans how to run a team of sled dogs.
We are 100% volunteers. All donations go directly to our programs and dogs.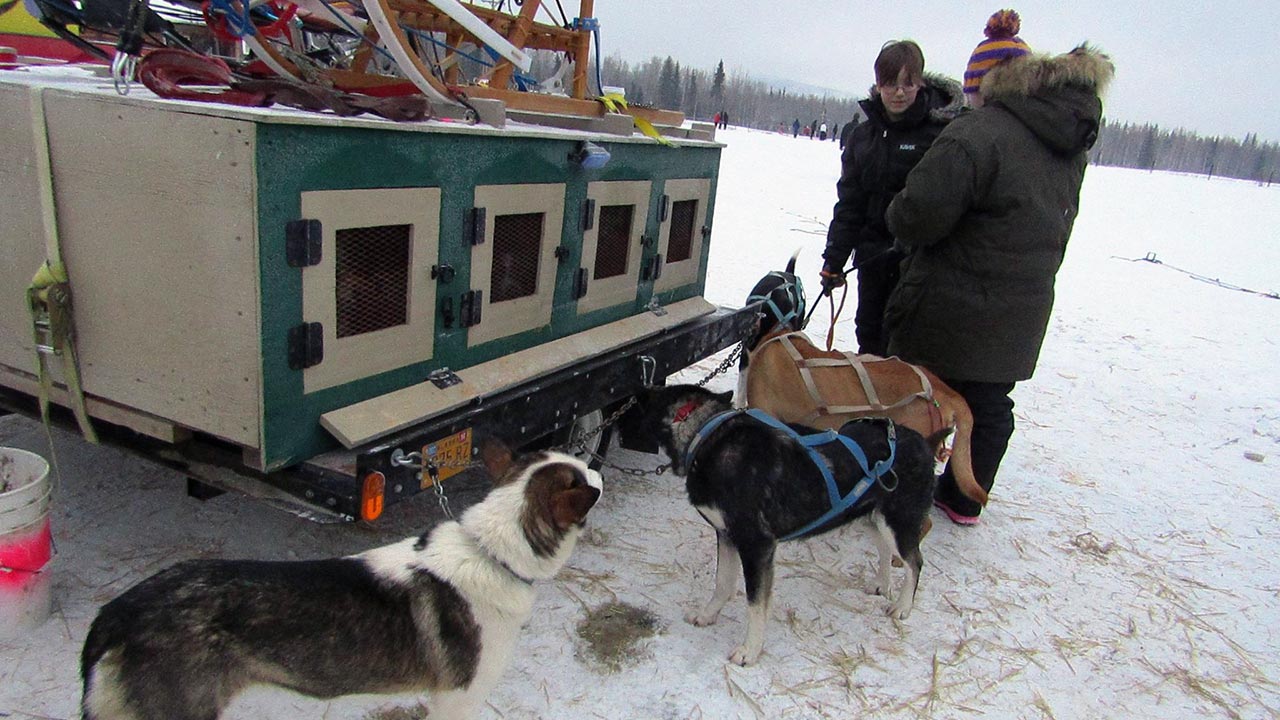 Mushing School
The Noble Paws Mushing School is designed to teach participants how to run their own team of sled dogs. Students are taught how to…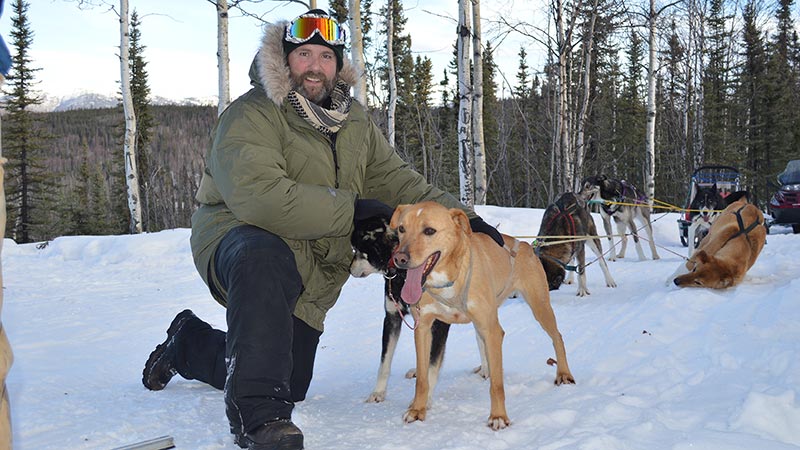 Veteran Adventure
Running a team of sled dogs can be an exhilarating experience. And we, at Noble Paws, want to give you an opportunity to all…
Race Team
Members of our race team are taught to handle their own dogs, hook up the team and drive their own sled. It's an awesome…
Sled Dogs serving people with Disabilities
SUPPORT NOBLE PAWS
We are a 100% volunteer organization.

You make all the difference.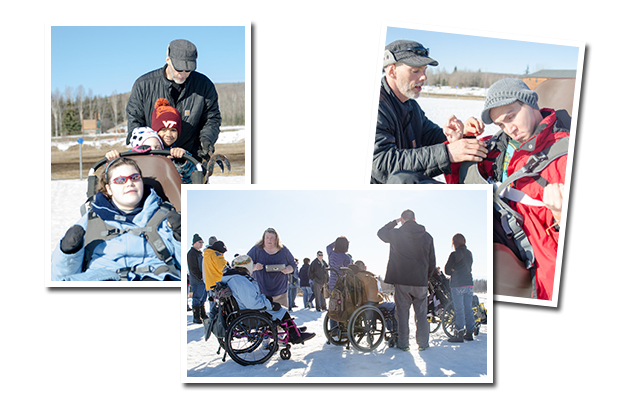 …expanding ones ability to interact with the outside world while helping to increase confidence and self-reliance.
Our Board of Directors
Steve Vick

President & Treasurer

Steve moved to Alaska to work as a backcountry ranger in Denali National Park. He stayed the winter to mush dogs and hasn't left Alaska since.

Steve is the President of Noble Paws.

Mary Knight

Vice President

Mary is a Fairbanks-based musher and emergency department nurse with a passion for the outdoors and its ability to heal and empower. As a former wilderness-therapy guide and lifelong dog person, she is excited to be involved with Noble Paws in its mission.

Mary is the Vice President of Noble Paws.

Brooke Freeburg

Secretary

When not teaching Special Education for Fairbanks North Star Borough School District, Brooke loves to spend time outside with her three boys and husband.

Brooke is the Board Secretary for Noble Paws.