MAKE A DIFFERENCE
Sponsoring a dog will help us cover the cost of spaying/neutering each puppy as well as getting them their first rabies vaccine. As a sponsor of a puppy, you will also be given the opportunity to rename the dog.
Your sponsorship will last through Dec. 31 of 2019.
Noble Paws is a 100% volunteer organization. All donations go directly to the cost of running the programs we provide for the public. Your donation is tax deductible.
Please consider supporting Noble Paws by sponsoring a puppy. As a thank you for your sponsorship, you will receive an original piece of art as pictured at the right.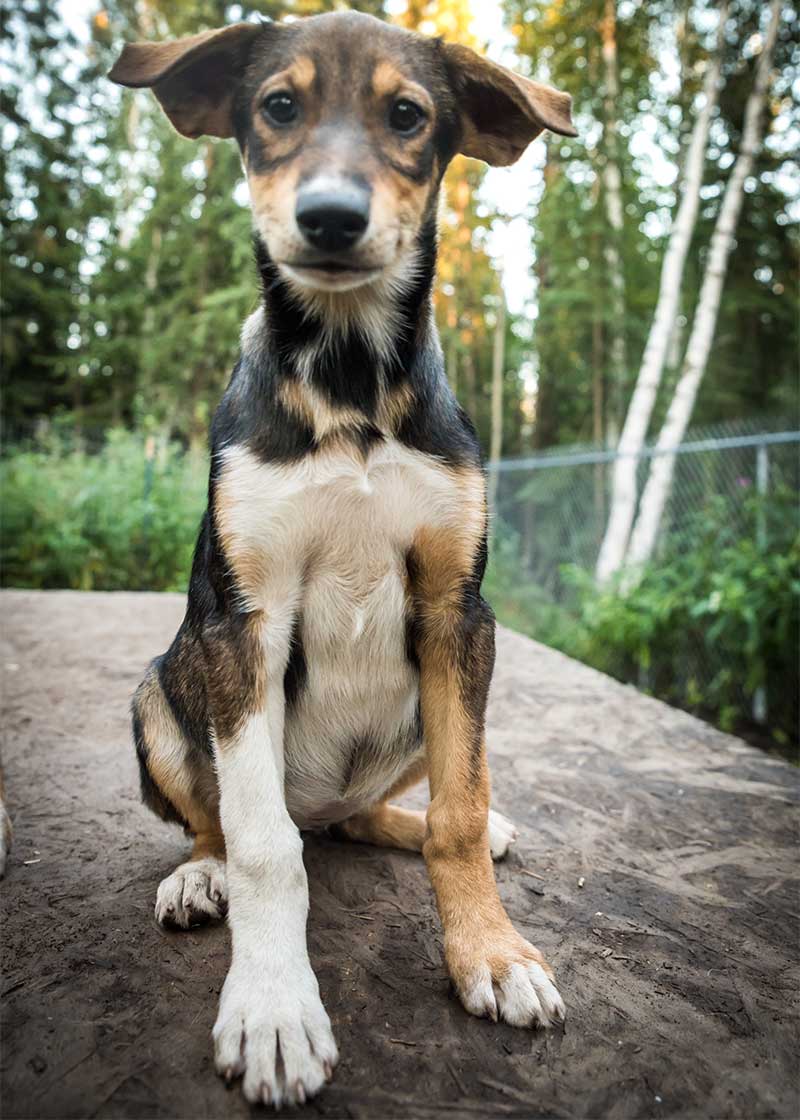 Hope was the runt of the litter. She was so tiny that she struggled to find a spot when nursing. She spent most of her early weeks being bottle fed.
She was the first pup to get a name because during those early weeks "hope" was all we had – plus, she has a little white spot on her back that was heart-shaped.
As it turns out, Hope is a devoted little girl that has an uncanny ability to grab the attention of those around her.
The couple that helped wean the puppies request that her name remain "Hope".
Thank you Kathleen T. for sponsor our lovable little Hope.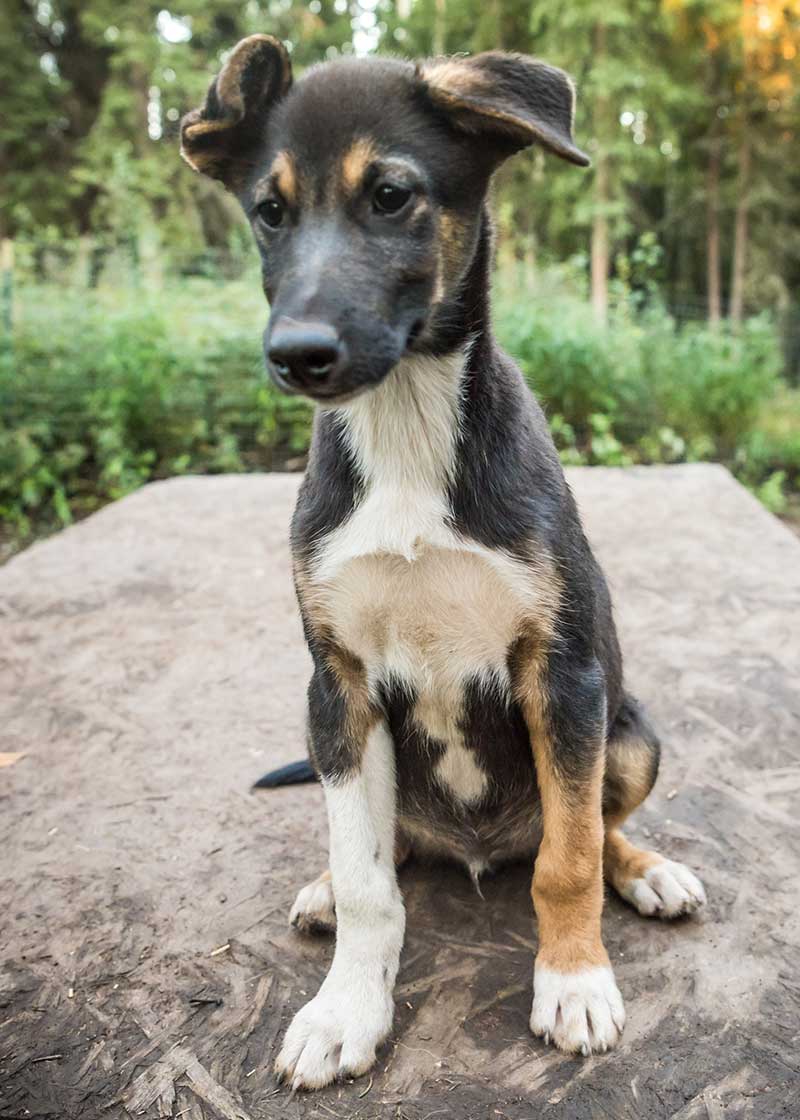 DJ is the lone male of the three puppies. He is the biggest of the three and has already learned how to use his brawn to escape through gaps in the fence.
He has the craziest ears that tend to sway, stand up and flop independently of each other.
His original name was Garth (think country music singer) but we started calling him DJ (Dozer Junior) in honor of our dog Dozer who recently passed.
DJ is handsome and fun loving. He loves playing with the other dogs and is going to be a great member of our team.
Thank you Dan & Jennie (DJ)  for sponsoring DJ. He is a very determined boy and works his way into everyone's heart.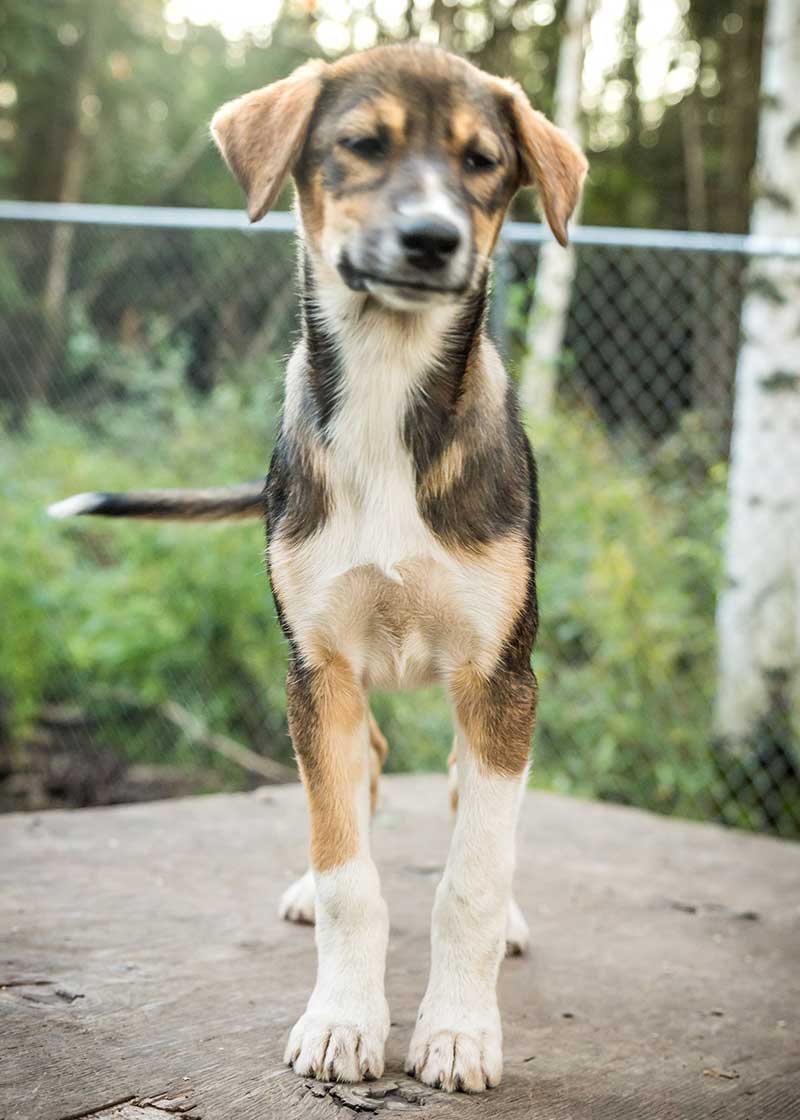 Reba is the bravest puppy of the three. She is the first to climb stairs, the first to run out the gate and the first to try most anything new.
She is also the most agile of the bunch. Her dexterity at climbing over things, under things and through things is unmatched. We are excited to see if this transfers to the trail where unexpected obstacles can sometimes make navigation challenging.
She is also named for a country singer. We have not renamed her yet and look forward to learning of any name request from her new sponsor.
The cost of sponsoring a puppy is $300. This helps cover the veterinary cost of spay/neuter.
Sponsors get the option to rename the dogs as well as receive a lovely glass mosaic art piece as a gift.
Thank You for Considering Sponsoring these Wonderful Pups.